CAPITALISM / SOCIALISM / DEMOCRACY is an initiative that invites scholars to present work on democracy as it relates to capitalist, socialist, or other economic ideologies. It seeks to address the intellectual and political question of whether any discussion of democracy lacks reality if not connected to fundamental issues of economic organization. While some recognize commerce and markets as essential contributors, for good or ill, to the health of democratic societies, others ask whether we there are ways to remake our material lives that maintain, or even enhance, democratic participation.


PAST EVENTS
View the video of the event here.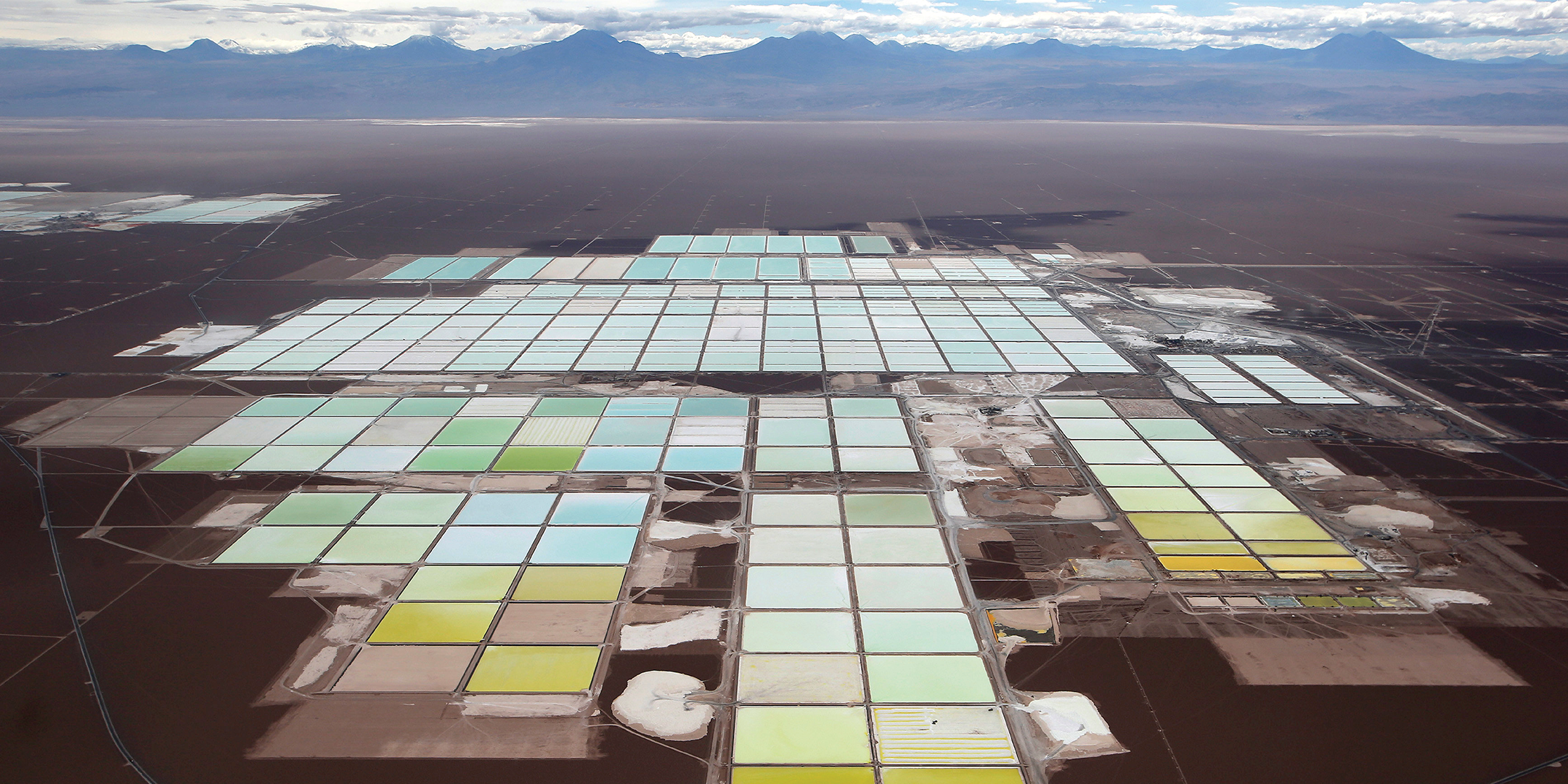 As part of the Mitchell Center's Capitalism/Socialism/Democracy Series, you are invited to join THEA RIOFRANCOS for an in-depth conversation about environmentalism in an age of extraction. Drawing on Riofrancos's recent work on the mining of lithium — an essential component of electric batteries for electric vehicles — this conversation asks difficult questions about battery supply chains, which cause degradation of biodiversity and water systems in the Global South. As Riofrancos also shows, however, the lithium frontier is expanding and mutating, with new projects being proposed — and protest against them erupting — in the Global North as well. She will also discuss her work on lithium extraction in Chile, the US, and Europe, and oil and mining in Ecuador, reframing the radical politics that arises out of the politicization of anti-extraction. Instead of accepting common narratives of tensions between labor movements, Indigenous resistance, and other liberatory politics, Riofrancos gives us a wider picture of how truly global climate justice takes Indigenous sovereignty, environmental policy, and transit justice into account. Ultimately, she shows that we can achieve zero emissions mobility while also reducing demand for harmful mining. Moderated by M. EDITH SKLAROFF.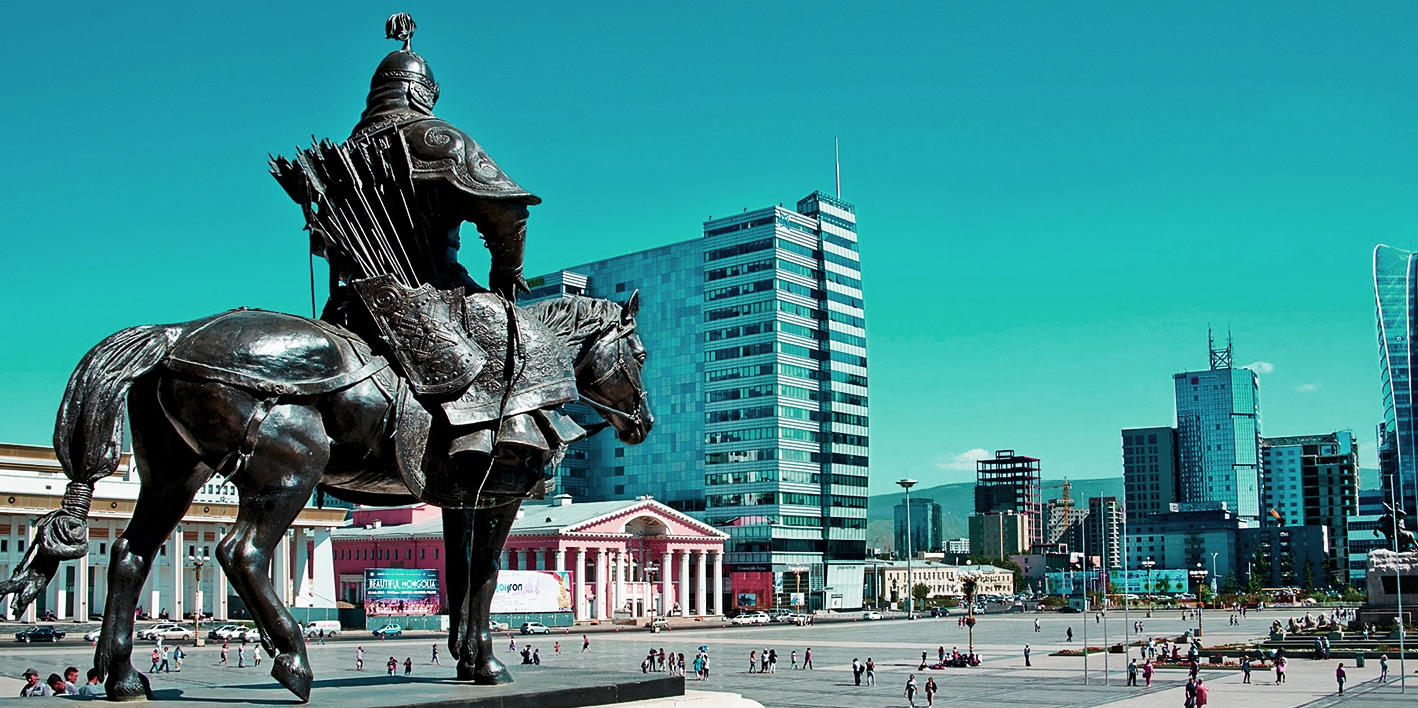 During the COVID-19 pandemic, the discourse "immunity" has become a common topic of conversation. The bio-medical definition of immunity, however, is a relatively recent 20th century invention. As traced by CHRISTIAN SORACE (Cambridge), in Mongolia, the word for immunity darkhlaa is a polysemous concept, which has historically designated sacred borders, protected social statuses, and sovereign dispensations. During the steppe empires, darkhlaa was a practice of rule through which the sovereign granted exemptions from taxation, conscription, and other duties to deserving subjects. Darkhan status was often granted to obtain the allegiance of religious, local, and professional elites, or in reward for exceptional service to the empire. During Mongolia's socialist period (1921-1990), darkhlaa retained the connotation of exception and privilege, but was re-coded as a negative attribute of the ruling class. Socialist equality required the abolition of immune privileges. In post-socialist Mongolia, darklhaa appears in the discourse of national survival, extinction, and identity. Practices are said to either strengthen or weaken the darkhlaa of Mongolian identity, culture, and language. In this context, national survival requires the immunization of identity against Mongolia's neighbors. In the last several decades, political thinkers ranging from Peter Sloterdijk, Donna Haraway, Roberto Eposito, to Rosi Bradiotti, have conceptualized immunity's status as a metaphor and practice in the formation of social order.  By tracing the different meanings and uses of the darkhlaa throughout history, this paper hopes to de-colonize and expand contemporary debates on immunity as a concept of political thought.


View the video of the event here.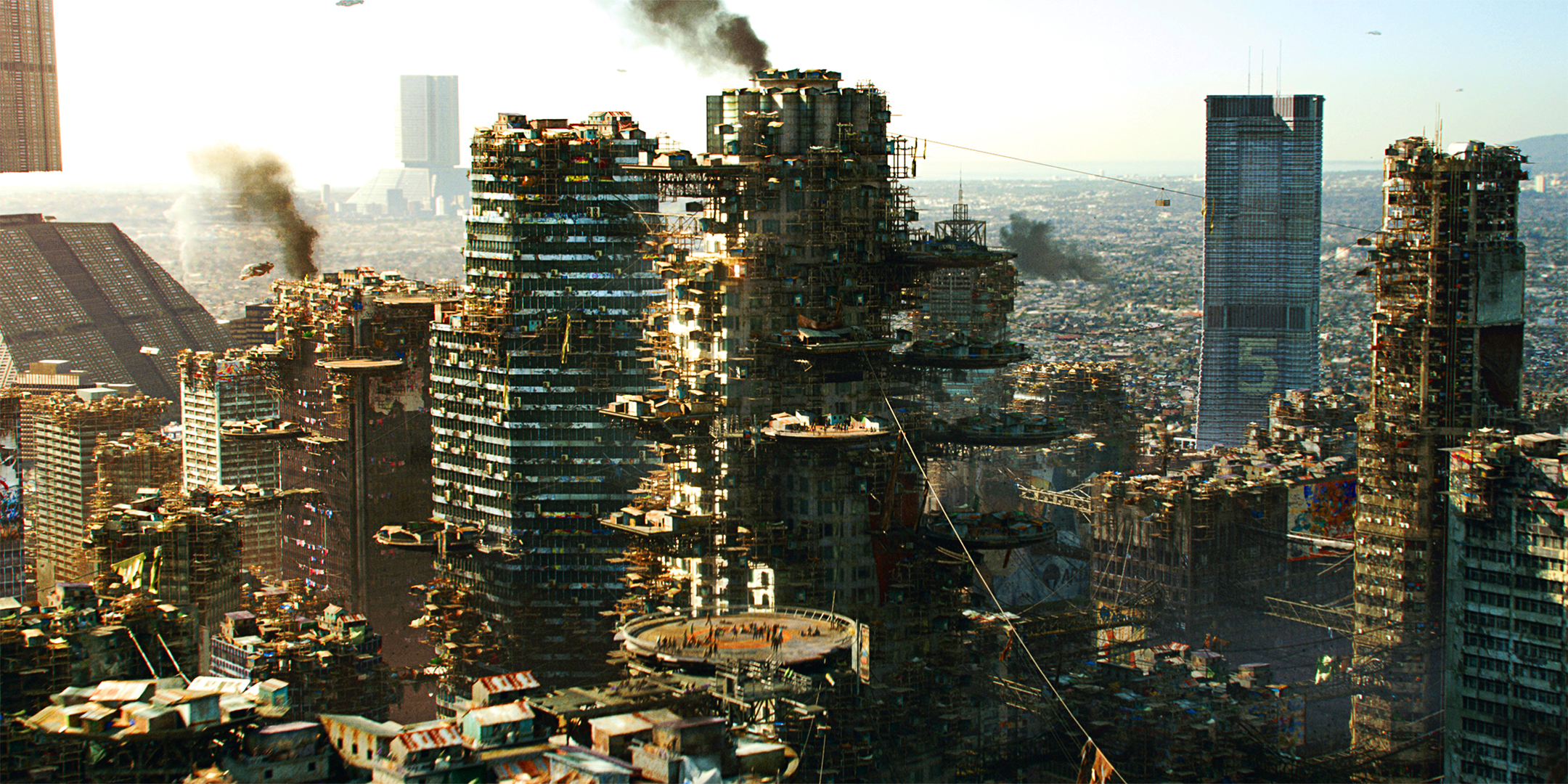 IN 2016, PETER FRASE published his book Four Futures: Life after Capitalism, a speculating foray into four iterations of what a post-capitalist future could look like. After the Trump presidency, a global pandemic, and renewed political and economic unrest, Frase sits down with M. EDITH SKLAROFF to discuss his original book and what has proven largely prescient, and what aspects (if any) need updating given most recent history. Frase imagines how this post-capitalist world might look, deploying the tools of both social science and speculative fiction to explore what communism, rentism, socialism and exterminism might actually entail.
Could the current rise of real-life robocops usher in a world that resembles Ender's Game? And sure, communism will bring an end to material scarcities and inequalities of wealth—but there's no guarantee that social hierarchies, governed by an economy of "likes," wouldn't rise to take their place. A whirlwind tour through science fiction, social theory and the new technologies already shaping our lives, Four Futures is a balance sheet of the socialisms we may reach if a resurgent Left is successful, and the barbarisms we may be consigned to if those movements fail.


View the video of the event here.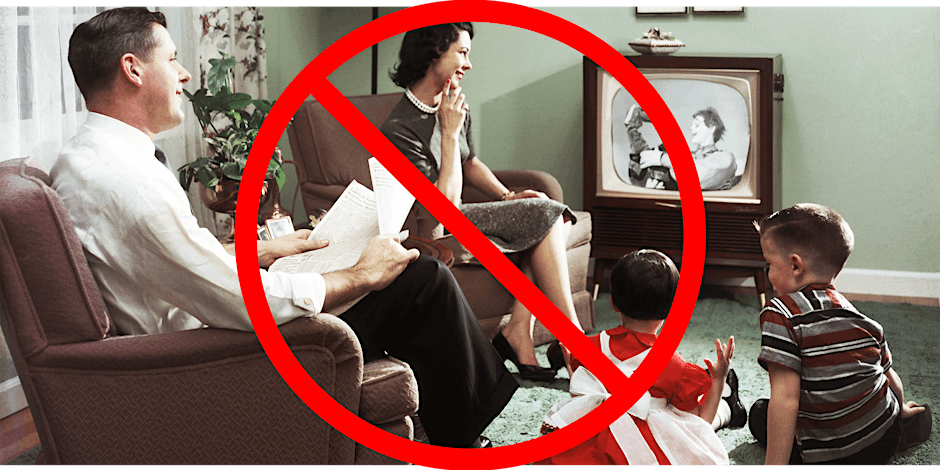 WHAT IF FAMILY WAS NOT THE ONLY PLACE you might hope to feel safe, loved, cared for and accepted? What if we could do better than the family? We need to talk about the family. For those who are lucky, families can be filled with love and care, but for many they are sites of pain: from abandonment and neglect, to abuse and violence. Nobody is more likely to harm you than your family. Even in so-called happy families, the unpaid, unacknowledged work that it takes to raise children and care for each other is endless and exhausting.
As part of the Mitchell Center's Capitalism/Socialism/Democracy Series, M. EDITH SKLAROFF sits down with leading feminist critic DR. SOPHIE LEWIS to discuss the case for family abolition.
Drawing on her incisive and vital polemic,
Abolish the Family: A Manifesto for Care and Liberation
, Lewis will discuss the history of family abolitionist demands, beginning with nineteenth century utopian socialist and sex radical Charles Fourier, the Communist Manifesto and early-twentieth century Russian family abolitionist Alexandra Kollontai. Turning her attention to the 1960s, Lewis reminds us of the anti-family politics of radical feminists like Shulamith Firestone and the gay liberationists, a tradition she traces to the queer marxists bringing family abolition to the twenty-first century. The event will also address historic rightwing panic about Black families and the violent imposition of the family on indigenous communities, as well as contemporary political iterations of these kinds of violence.
JOHN MCCORMICK (University of Chicago) delivers this year's Ellen Kennedy Lecture in Political Courage, co-sponsored by the Penn Political Theory Workshop and the Mitchell Center's Capitalism/Socialism/Democracy series. In his work, McCormick has challenged misguided understandings of Machiavelli, set forth by Jean-Jacques Rousseau and representatives of the Straussian and Cambridge schools. He emphasizes instead the fundamental, often unacknowledged elements of a vibrant Machiavellian politics: the utility of vigorous class conflict between elites and common citizens for virtuous democratic republics, the necessity of political and economic equality for genuine civic liberty, and the indispensability of religious tropes for the exercise of effective popular judgment. He argues that Machiavelli was a champion of a robustly populist form of government, in which the constant and often violent push and pull between rich and poor—the rich seeking to dominate, the poor to avoid domination—establishes an equilibrium that provided roughly equal freedom and wealth to citizens. McCormick proposes that we should consider this model for ourselves.
JOHN MCCORMICK is a Professor of Political Science at the University of Chicago. His books include Reading Machiavelli (Princeton University Press, 2018), Weimar Thought: A Contested Legacy (Princeton University Press, 2013), and Machiavellian Democracy (Cambridge University Press, 2011).


View the video here.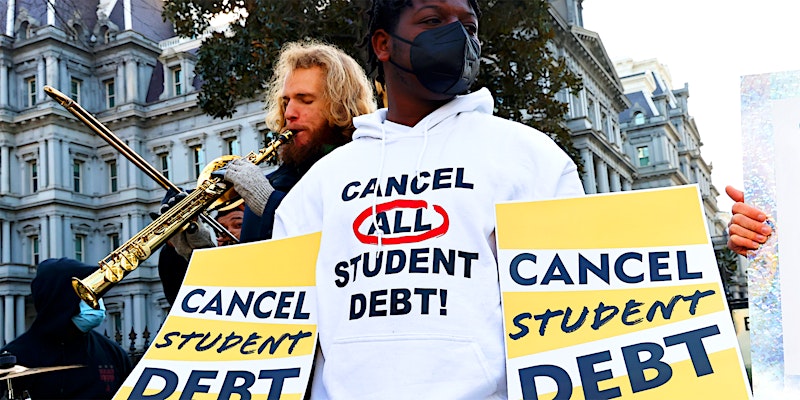 THE ISSUE OF STUDENT DEBT GETS TO THE HEART of questions about inequality, democracy, and the future of the economy in the United States. It also poses a challenge to the way higher education is currently organized in the country. Please join HANNAH APPEL and BRAXTON BREWINGTON, organizers from the Debt Collective, the nation's first debtors' union, as they make the case for cancelling all student debt. They will discuss what they have experienced in the course of their organizing and their evolving strategies in the face of the federal government's shifting positions on student debt cancellation. Moderated by Mitchell Center Graduate Fellow INDIVAR JONNALAGADDA.
THE DEBT COLLECTIVE organizes debtors' unions using an emancipatory activation of household debt under finance capitalism. Alone, our debts are a burden, but together they make us powerful. Household debt leveraged collectively in the threat of a debt strike creates the power to remake contemporary financial relationships. The Debt Collective's first debtors' union has won over $2 billion in debt abolition for people holding debt from for profit colleges. They have published a book entitled Can't Pay Won't Pay: The Case for Economic Disobedience and Debt Abolition (2020). The Debt Collective is organizing a major day of action in Washington DC on April 4th (RSVP here), and there is a free bus departing from Philadelphia.
HANNAH APPEL is an economic anthropologist interested in transnational capitalism and finance; finance, debt and debtors' unions; the African continent's place in global capitalism; the economic imagination; anti-capitalist and abolitionist social movements. Her research and teaching interests are guided by the economic imagination. What does it mean to understand racial capitalism ethnographically, and to work actively to undo it? Her first book, The Licit Life of Capitalism, is both an account of a specific capitalist project—U.S. oil companies working off the shores of Equatorial Guinea—and a theorization of more general forms and processes that facilitate diverse capitalist projects around the world. She is also a co-founder and organizer with the Debt Collective and co-author of Can't Pay Won't Pay: The Case for Economic Disobedience and Debt Abolition.
BRAXTON BREWINGTON is communications professional and electoral organizer, focused on racial, economic and democratic justice. Braxton currently works with The Debt Collective, a national debtors union fighting to cancel debts and defend millions of households. Recently, Braxton worked as a Communications Lead for the Democratic Parties of Georgia and North Carolina, and served as a Field Organizer for U.S. Senator Cory Booker's presidential campaign. Braxton was a Democracy Fellow with Common Cause, where he worked to galvanize students to become civically engaged by registering them to vote on campus, organized marches to the polls, and lobbied Congress. Braxton was a state spokesperson in North Carolina for the Rucho case, and cites his speech at the steps of the US Supreme Court as the event that propelled him into fighting for a powerful multi-racial democracy.


View the video here.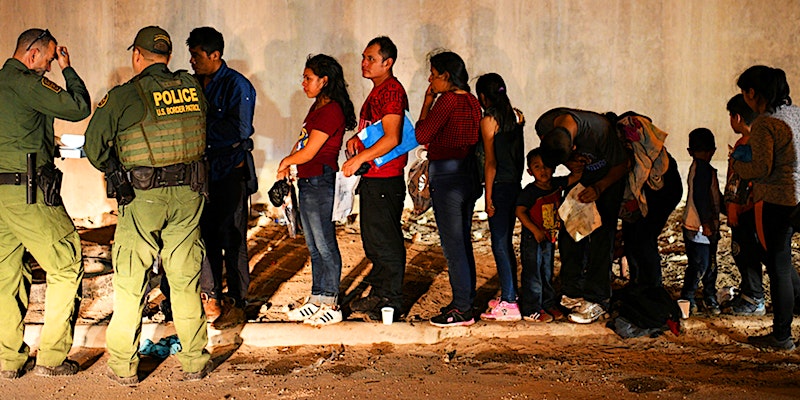 WHILE DONALD TRUMP WAS EXTREMELY LITERAL in his ideas about the U.S. border, his administration was far less so, setting up numerous legal and administrative barriers to documented and undocumented immigrants alike. President Biden has halted work on Trump's wall, but has left much of the prior administration's border regime in place. Join writer JOHN WASHINGTON and Professors SUZY LEE (SUNY Binghampton) and JUSTIN AKERS CHACÓN (San Diego City College) as they bring together academic, journalistic, and activist perspectives to discuss migration at the US-Mexico border and beyond. How is US border policy evolving in the Biden era and how does it affect ordinary people? Is there such thing as a just or humane border regime, both at the southern border and more broadly? What is the case for open or no borders, and what might such a world look like? Weaving together the concrete realities of the current moment with wider considerations about the nature of borders and restrictions on movement, this panel will look both at the world we have now and the one we should be trying to build.
JOHN WASHINGTON is a journalist and author of The Dispossessed: A Story of Asylum at the US-Mexican Border and Beyond (2020). SUZY LEE is Assistant Professor of Human Development and Director of the Human Rights Program, SUNY Binghampton; she is on the editorial board of Catalyst. JUSTIN AKERS CHACÓN is Professor of Chicana/o History at San Diego City College and author of The Border Crossed Us: The Case for Opening the US-Mexico Border (2021) and No One Is Illegal: Fighting Racism and State Violence on the U.S.-Mexico Border (2006, with Mike Davis).


View the video here.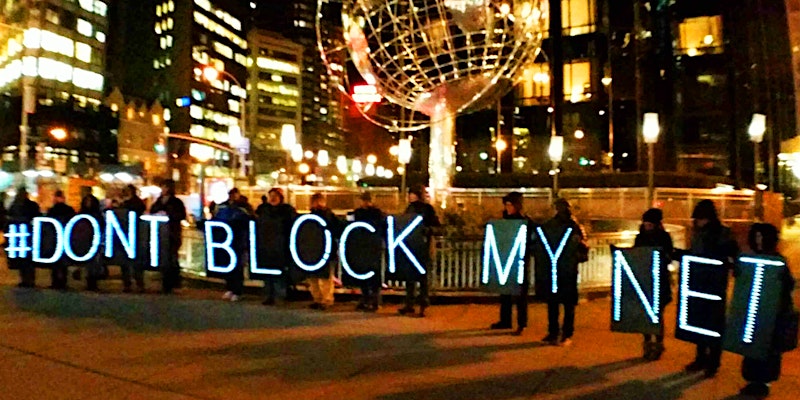 As part of the Capitalism/Socialism/Democracy Series, JESSA LINGEL and BEN TARNOFF join Mitchell Center Fellow ZACHARY LOEB for a discussion about what it means, and what it would take, for the Internet to be "for the people." Despite its inception in military research, the Internet in its early days was championed by anarchists and techno-utopians as something that promised to unite us while creating a more equal society. Now, at a moment when the Internet is increasingly carved up and controlled by a handful of large companies, when it seems to magnify our worst rather than our best collective impulses, and when many argue that it widens the inequality gap, what an Internet by and for the people might look like is an urgent question. Lingel and Tarnoff, grappling with the hopes, dreams, and anxieties that are so often projected onto the technology, explore the past of the people's Internet and look toward its realizable future.
JESSA LINGEL is an Associate Professor of communication at The University of Pennsylvania and author of An Internet for the People and The Gentrification of the Internet. BEN TARNOFF is a founding editor of Logic and author of the forthcoming Internet for the People.


View the video here.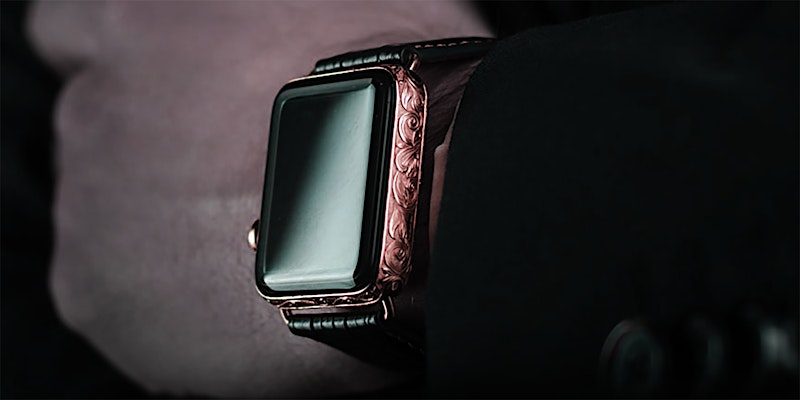 As part of the Capitalism/Socialism/Democracy Series, CHRIS GILLIARD and DAVID GOLUMBIA join Mitchell Center Fellow ZACHARY LOEB for a discussion of luxury surveillance, what it is, how we need to think about it, and its implications for democracy. Writing in Real Life Magazine, Gilliard and Golumbia define "luxury surveillance" as the "surveillance that people pay for and whose tracking, monitoring, and quantification features are understood by the users as benefits they are likely to celebrate." From Apple Watches to FitBits to Ring doorbell cameras, rather than make surveillance feel creepy and invasive, luxury surveillance makes it appear desirable and cool. Yet the spread of these gadgets occurs alongside the expansion and deepening of invasive and punitive modes of surveillance, even as the devices continue to divide up the world into those who are the beneficiaries of new surveillance technologies while others continue to be victimized by the spread of these technologies.
CHRIS GILLIARD is a Harvard Kennedy School Shorenstein Center Visiting Research Fellow, a member of the UCLA Center for Critical Internet Inquiry Scholars Council and the Surveillance Technology Oversight Project advisory board. DAVID GOLUMBIA is an Associate Professor at Virginia Commonwealth University.


View the video here.
AS PART OF THE MITCHELL CENTER'S SOCIALISM/CAPITALISM/DEMOCRACY SERIES, join scholars ANDREW J. DOUGLAS (Morehouse College) and JARED A. LOGGINS (Amherst College)to discuss their new book, Prophet of Discontent: Martin Luther King Jr. and the Critique of Racial Capitalism. Our current moment is one of particular crisis, from the ongoing pandemic that has intensified previous inequalities to the aftermath of the George Floyd Uprisings of the summer of 2020. King's diagnosis of the interlocking systems that uphold racism and capitalism provides crucial guidance for us today. Drawing on original research in Morehouse College's Martin Luther King Jr. Collection, this book explores King's ideas about the welfare state and capitalism, the nation and imperialism, and the government and redistribution. The authors also give accounts of King's lasting influence and "the lost promise of Black study," a call to turn back to the Black radical thinkers who simultaneously grasped the dire straits of struggle today while recommitting to worldmaking projects. Moderated by M. EDITH SKLAROFF.
ANDREW J. DOUGLAS is a professor of political science and a faculty affiliate in Africana studies and international comparative labor studies at Morehouse College. In addition to Prophet of Discontent, he is the author of In the Spirit of Critique: Thinking Politically in the Dialectical Tradition and W. E. B. Du Bois and the Critique of the Competitive Society.
JARED A. LOGGINS is a visiting assistant professor of Black studies and political science at Amherst College.


View the video here.
GABRIEL WINANT discusses his new book, The Next Shift: The Fall of Industry and the Rise of Health Care in Rust Belt America. Although still primarily associated with the booming steel industry of the mid-twentieth century, Pittsburgh today has more hospitals than steel mills. Tracing the decline of steel through to the emergence of a thriving—but unpredictable and low paid—care economy, Winant's history offers insight into not only the changing labor makeup of Pittsburgh but also the broader economic shifts throughout the country. Winant joins M. EDITH SKLAROFF to explore the changing face of the working class, the role of precarity throughout the history of labor, and the increasing importance of centering health care and other essential workers during the COVID-19 pandemic and beyond.


View the video here.
In her new book, Work Won't Love You Back, SARAH JAFFE explores the way we relate to work under the conditions of capitalism. From the unpaid intern to the professional athlete, Jaffe reveals the alienating ideology of "do what you love and you'll never work a day in your life." By unmaking the lie that work is defined and guided by passion, we can imagine more emancipatory futures where our lives are no longer dominated by waged labor and where we have the ability to explore our interests and loves outside an exploitative economic system. As part of the Andrea Mitchell Center's CAPITALISM/SOCIALISM/DEMOCRACY series, Jaffe joins M. EDITH SKLAROFF for a discussion of the "labor of love" myth and its role in perpetuating current economic and social relations.


Seyla Benhabib (Yale University)
Read Prof. Benhabib's papere here.
Presented by the Mitchell Center and the Penn Political Theory Workshop
THE 1951 REFUGEE CONVENTION AND ITS 1967 PROTOCOL are the main legal documents governing the movement of refugee and asylum seekers across international borders. As the number of displaced persons seeking refuge has reached unprecedented numbers, states have resorted to measures to circumvent their obligations under the Convention. These range from bilateral agreements condemning refugees to their vessels at sea to the excision of certain territories from national jurisdiction. While socio-economic developments and the rise of the worldwide web have led to deterritorialization of vast domains of the economy and the media which enable them to escape from state control, territorial presence, whether on terra firma or on vessels at sea which are functional surrogates for territorial sovereignty, continues to be the basis for the entitlement to human and citizens' rights. We are facing a dual movement of deterritorialization and territorialization at once, both of which threaten the end of the 1951 Convention. SEYLA BENHABIB presents an exercise in non-ideal theory which, nonetheless, has implications for a seminal question in ideal democratic theory as to how to define and justify the boundaries of the demos. If the demos refers to the constitutional subject of a self-determining entity in whose name sovereignty is exercised, regimes of sovereignty, including those which govern themovement of peoples across borders, define the prerogatives as well as obligations of such sovereign entities under international law. The period ushered in by the 1951 Convention was such a sovereignty regime which today may be nearing its end.


AS PART OF THE MITCHELL CENTER'S CAPITALISM/SOCIALISM/DEMOCRACY SERIES, join OLÚFẸ́MI O. TÁÍWÒ and BEBA CIBRALIC for an in-depth discussion of their work on climate reparations with M. EDITH SKLAROFF. A partnered investigation between ProPublica and the New York Times has revealed the writing on the wall. We are at the beginnings of a "Great Climate Migration" that will transform the world. There are two ways forward: climate colonialism and apartheid or climate reparations. Climate apartheid describes the fact that we can expect a new kind of social division to arise within countries and communities: between those who can pay to avoid the worst impacts of climate change and those who cannot. Climate colonialism simply considers this same phenomenon on an international scale.
Reparations is a way forward through the climate crisis that doesn't double down on these dismal precedents. A reparatory approach to climate migration would involve an overhaul of climate policy in both nation-states and multinational institutions. It would be broadly redistributive of wealth and power, both within and across countries. That redistribution would be historically informed: we would reject both the 'rescue' framing of state elites' naked pursuit of self interest in refugee policy and the "voluntary repatriation" centered model that allows them to act on it with international authorization. Ultimately, we endorse the argument, developed and defended by legal scholar E. Tendayi Achiume, that corrective, distributive justice demands recognition of the entitlement of "Third World persons" to "a form of First World citizenship".
However extreme this renegotiation of state sovereignty and citizenship may strike some readers, it's nowhere near as extreme as the logical conclusion of the status quo's violent alternative: mass famine, region-scale armed conflict. Compared to the horrors of climate apartheid and colonialism, having more neighbors is a small price to pay.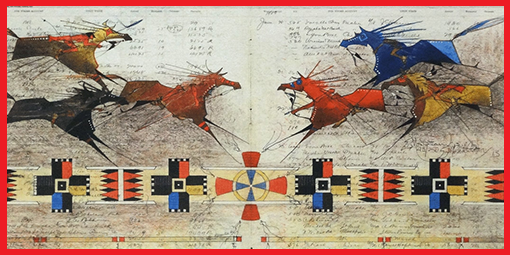 ROBERT NICHOLS RECONSTRUCTS THE CONCEPT OF DISPOSSESSION as a means of examining how shifting configurations of law, property, race, and rights have functioned as modes of governance, both historically and in the present. Through close analysis of arguments by Indigenous scholars and activists from the nineteenth century to the present, Nichols argues that dispossession has come to name a unique recursive process whereby systematic theft is the mechanism by which property relations are generated. In so doing, this work also brings long-standing debates in anarchist, Black radical, feminist, Marxist, and postcolonial thought into direct conversation with the frequently overlooked intellectual contributions of Indigenous peoples.
ROBERT NICHOLS is Associate Professor of Political Theory at the Department of Political Science at the University of Minnesota. His research in contemporary European philosophy and the history of political thought focuses on critical theory, imperialism & colonialism in the 19th century, and thinkers like Marx and Foucault. Professor Nichols also specializes in research on the contemporary politics of settler colonialism and indigeneity in the Anglo-American world.
Discussant: M. EDITH SKLAROFF (Penn Political Science)


IN HIS 2018 BOOK, Mistaken Identity: Race and Class in the Age of Trump (Verso), ASAD HAIDER argues that contemporary identity politics, rather than bolstering the grassroots struggle against racism, help to neutralize movements against racial oppression by abstracting people's "identity" from their material relationship with society and the state. In his Capitalism/Socialism/Democracy talk, he brings class back in, anchoring the relationship between race and class to a materialist analysis of capitalism, on one side, and a theory of emancipatory politics on the other. From this vantage point, and drawing on traditions that include the Combahee River Collective (pictured above), he explores critiques of racial ideology and new conceptions of universal emancipation.
ASAD HAIDER is visiting assistant professor of philosophy at the New School of Social Research and a founding editor of Viewpoint Magazine. Read excerpts from Prof. Haider's book, Mistaken Identity, here.


Read Professor Leary's paper here.
AS PART OF HIS LARGER PROJECT TRACING THE ROOTS of the new language of capitalism, JOHN PATRICK LEARY tackles one of its central buzzwords: "innovation." He charts its evolution, at the outset of the twentieth century, from a denigration of revolutionary heresy to a synonym for the latest, newest consumer product. But it was after World War II that its meaning changed most profoundly: from "an innovation" as a new thing to "innovation" as a kind of spirit, attitude, mode of being, technique. In this phase, it solved a problem that those opposed to the New Deal had grappled with: a term to embody what used to be called "progress," but without the statist, bureaucratic baggage that word had accumulated over the first half of the century.  Thus did innovation come to stand for a sense of material, economic, and moral improvement in a society over time often, in the United States, thought to be ordained by providence and secured through the market. It has also emerged as a term for an anti-bureaucratic, individual autonomy—the enemy of the efficiency machine that is the modern corporation, and also the major virtue of a society shaped by the modern corporation.
JOHN PATRICK LEARY is a Visiting Associate Professor of English Literature at Swarthmore College and the language columnist for the New Republic. A scholar of U.S. and Latin American literature and culture of the nineteenth and twentieth centuries, his first book and current projects address a common broad question: how are our local and national identities shaped by and through popular economic and political narratives? His book, A Cultural History of Underdevelopment: Latin America in the U.S. Imagination (University of Virginia Press, 2016) explores how Americans have imagined the geography of wealth and poverty in the hemisphere from the mid-19th century to the end of the Cold War. His latest book, Keywords: The New Language of Capitalism (Haymarket Books, 2018), is an evolving work of historical etymology and cultural criticism in which Leary traces the history of economic concepts in the mass media, uncovering the history and common use of popular terms like "accountability," "entrepreneur," and "innovation."