Faculty Workshops
Eighth Annual Conference
Graduate Workshops
Faculty Workshops
The first decade of the twenty-first century has been widely hailed as a new dawn for Latin America, putting an end to the dominance of neoliberal policies in the region's politics. This was signaled by the election of such leftist leaders as Hugo Chavez in Venezuela and Luiz Inácio "Lula" da Silva in Brazil – and their successors – and the success of indigenous politicians in Bolivia, Ecuador and Peru.  DCC is devoting 2014-15 to a regional theme, "Post-Neoliberal Latin America," that highlights the importance of these developments not only for Latin America but for the world. The Program welcomes both empirical and normative scholarship, focused comparatively or on particular nations, regions, or communities, that explores the recent transformations in Latin America; the changing nature of its politics; the impact of political developments on civic and social inclusion; the continuing legacies of mass violence and civil war; the prospects and consequences of regional integration; the changing role of Latin America in the global political economy; and the scope and durability of the post-neoliberal turn.  The papers from this year are now in a published volume, available here.

The Future of Latin America: Challenges and Possibilities for Regional Development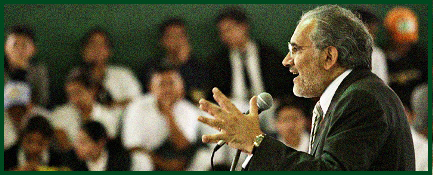 Opening Event (Sept. 12, 2014)
Carlos Mesa (Former President of Bolivia).
Watch Video (Spanish). Listen to English Translation (Audio Only).


Social Investment in Latin America
Evelyne Huber (Political Science, University of North Carolina-Chapel Hill)
View Description. Read PDF. Watch Video.


The Political Economy of Post-Neoliberal Latin America
Maristella Svampa (CONICET - National Center for Scientific and Technical Research, Argentina)
Claudiney Pereira (W.P. Carey School of Business, Arizona State University)
View Description. Read Svampa PDF. Read Pereira PDF. Watch Video.


Social and Civic Inclusion in Chavista Era Venezuela
David Smilde (Charles A. and Leo M. Favrot Professor of Human Relations, Tulane University; WOLA, Washington Office on Latin America)
Read PDF ("From Partial to Full Conflict Theory: A Neo-Weberian Perspective on Post-Neoliberal Venezuela").
View Description. Watch Video.


Violence and the Legacy of Civil War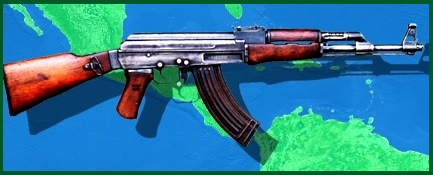 Lotti Silber (Anthropology, City College of New York)
Deborah J. Yashar (Politics and International Affairs, Princeton University)
View Description. Read Silber PDF. Read Yashar PDF. Watch Video.
Latin American Regional Integration
Isabella Alcañiz (U. Maryland / Dept. of Government and Politics)
Marcela Cerrutti (CONICET, Argentina)
View Description. Read Alcañiz PDF. Watch Video.



Eighth Annual DCC Conference
Citizens, Constitutions, and Democracy
in Post-Neoliberal Latin America
May 8, 2015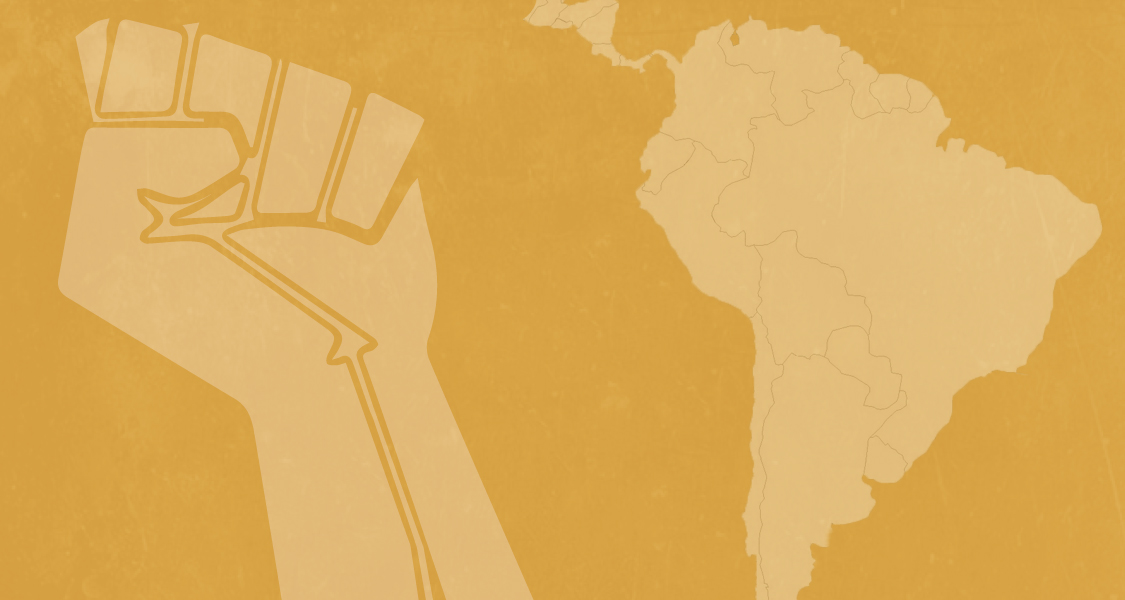 Panel 1: Liberal Democracy
George Ciccariello-Maher (History and Politics, Drexel University)
Paulina Ochoa Espejo (Political Science, Haverford College)
Discussant: Anne Norton (Political Science, Penn)
Chair: Amy Offner (History, Penn)
Panel 2: Race and Ethnic Identities
Juliet Hooker (Government, University of Texas at Austin)
Oscar Vega Camacho (Fundación Cultural del Banco Central de Bolivia)
Discussant: Tukufu Zuberi (Sociology and Africana Studies, Penn)
Chair: Ann Farnsworth-Alvear (History, Penn)
Watch Video.
Panel 3: Courts and Constitutional Changes
Sandra Botero (Political Science, University of Notre Dame)
Roberto Gargarella (University Torcuato Di Tella Law School)
Discussant: Rogers Smith (Political Science, Penn)
Chair: Emilio Parrado (Sociology, Penn)
Watch Video.
Panel 4: Citizenship and New forms of Participation
Thamy Pogrebinschi (WZB Berlin Social Science Center)
Gisela Zaremberg (Social Sciences, FLACSO México)
Discussant: Tulia Falleti (Political Science, Penn)
Chair: Mason Moseley (DCC Postdoctoral Fellow)
Watch Video.
Graduate Workshops

Punishment and the State
Sarah Cate (Political Science, UPenn)
Possibilities for Decarceration: Juvenile Justice Reform in California
Read PDF.
Robert Hoffman (Philosophy, UPenn)
A History of Violence: Distinguishing War and Punishment in Liberal States
Read PDF.


Empire and State Building on the North American Frontier
Lori Daggar (Penn History)
"Beyond Paternalism: Native Nations, Missionaries, and the Making of American Empire in Indian Country"

Brendan Gillis (Indiana University, Dept. of History)
Policing Beyond Law: Local Jurisdiction and Imperial Expansion in British America, 1740-1765
Read PDF.


Popular Expression and Political Parties
James Ryan (History, Penn)
The Anatomy of a Riot: Political Violence, the Birth of Multiparty Politics and the Destruction of Tan Press, December 4, 1945
Read PDF.
Mark Schneider (Political Science, Columbia)
Does Clientalism Work? A Test of Guessability in India
Read PDF.


Educating the Citizen
Chad D. Frazier (History, Georgetown University)
A School for Citizens, Not Just Civil Servants: The U.S. Colonial State and the Early Years of the University of Puerto Rico, 1903-1917
Read PDF.
Daniel Moak (Political Science, University of Pennsylvania)
The Liberal Roots of the Punitive Education State
Read PDF.


Reconstruction and the Limits of Freedom
Samuel Davis (Temple University History)
Martial Manhood Citizenship, Suffrage, and the Un-Reconstructed North in Pennsylvania, 1862-1870
Read PDF.
Kevin Waite (Penn History)
California Redeemed: The Retreat from Reconstruction in the Far West
Read PDF.


Defining Citizenship in Consolidating Regimes
Thomas Brinkerhoff (History, University of Pennsylvania)
Creating Future Peronists Through Sports: The Campeonatos Evita and the Political Socialization of Children
Read PDF.

Alexandra Wiktorek Sarlo (Political Science, University of Pennsylvania)
Identity, Integration,and Citizenship in Post-Communist Ethnic Kin Policies
Read PDF.


Reforming the Carceral State
Ellen Donnelly (Penn Political Science)
The Political Emergence of Racial Disparity Reforms in the U.S.
Read PDF.
Melanie Newport (Temple University History)
"Nobody Ever Wins in a Jail": The Master Plan and Outcomes of Federal Funding for Jail Construction in the 1970s


Authoritarianism
Meir Walters (Georgetown, Dept. of Government)
Censorship as a Populist Project: The Case of Post-Mubarak Egypt
Read PDF.
Basak Taraktas (Penn Political Science)
Building Societal Support in Post-Revolutionary Regimes
Read PDF.


(Dis)Integrating Migration
Smita Ghosh (Penn History)
Losing Control of Our Borders: Immigration Detention in the 1970s and 1980s
Read PDF.
Osman Balkan (Penn Political Science)
The Graves of Berlin
Read PDF.