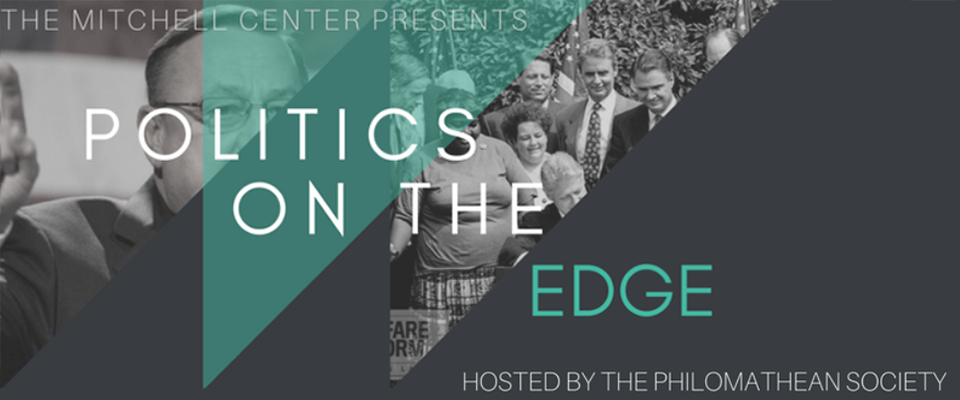 IN THE "THE MITCHELL CENTER PRESENTS: POLITICS ON THE EDGE" SERIES, the Mitchell Center joins forces with the Philomathean Society, an intellectual society at Penn in operation since 1813, to invite outside speakers to discuss contemporary political issues in a convivial yet serious atmosphere. We will invite leading figures from diverse fields—journalism, political advocacy, academia, and art—to share perspectives that are fresh and novel, whether because of the topics they address, the provocative nature of their arguments, or their simple excellence. As with all Mitchell Center programs, these events are open to the public.


Upcoming Events
Thu. October 27, 7:00-8:30 pm
Perelman Center for Political Science and Economics
133 South 36th Street, Basement Auditorium
Please register here.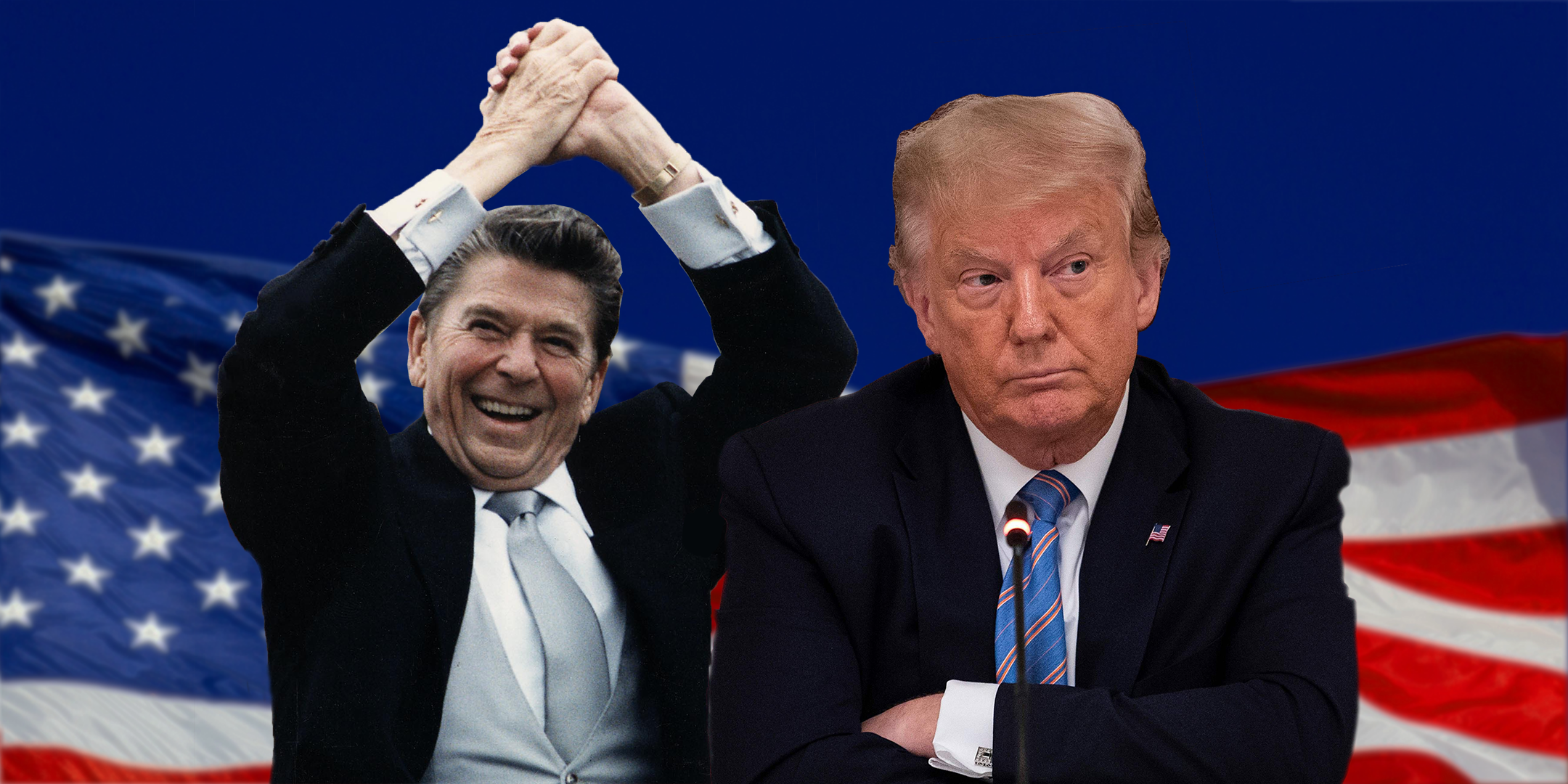 As part of the Politics on the Edge series, the Andrea Mitchell Center, the Philomathean Society, and the SNF Paideia Program's Red and Blue Exchange welcome ROSS DOUTHAT, conservative columnist for the New York Times. Douthat will discuss a wide range of issues, from the trajectory of the Republican Party, the challenge posed by Donald Trump, and the impact of recent events -- from the withdrawal from Afghanistan and the war in Ukraine to the overturning of Roe v. Wade -- on the future of American policy and politics.
ROSS DOUTHAT joined The New York Times as an Op-Ed columnist in April 2009. His column appears every Tuesday and Sunday. Previously, he was a senior editor at The Atlantic. He is the author, most recently, of The Deep Places: A Memoir of Illness and Discovery. His other books include The Decadent Society, published in 2020, To Change the Church: Pope Francis and the Future of Catholicism (2018), Bad Religion: How We Became a Nation of Heretics (2012), Privilege: Harvard and the Education of the Ruling Class (2005). He is a co-author, with Reihan Salam, of Grand New Party: How Republicans Can Win the Working Class and Save the American Dream (2008). He is the film critic for National Review.


Past Events
View the video of the event here.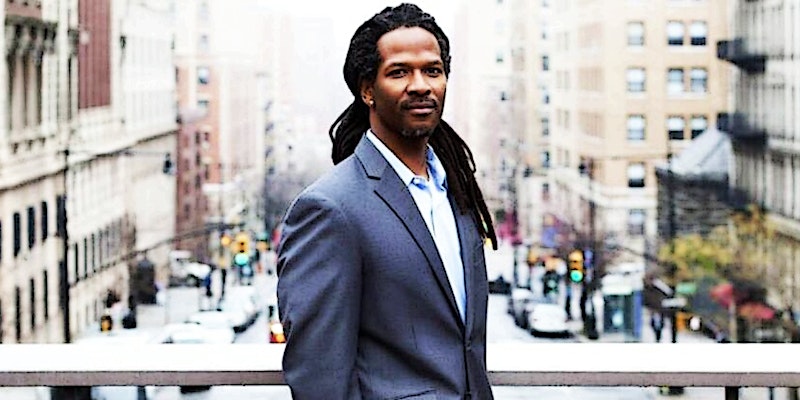 JOIN THE PHILOMATHEAN SOCIETY AND MITCHELL CENTER for a discussion with CARL HART (Columbia University), a preeminent expert on the effects of recreational drugs on the mind and body – and a leading opponent of the decades-long effort to eliminate this kind of drug use. Hart argues instead that, when used responsibly, drugs can enrich and enhance our lives. He is open about the fact that he uses drugs himself, in a happy balance with the rest of his full and productive life as a researcher and professor, husband, father, and friend. His new book, Drug Use for Grown-Ups, draws on decades of research and Hart's own personal experience demonstrate that the criminalization and demonization of drug use – not drugs themselves – have been a tremendous scourge on America, not least in reinforcing this country's enduring structural racism.


View the video of the event here.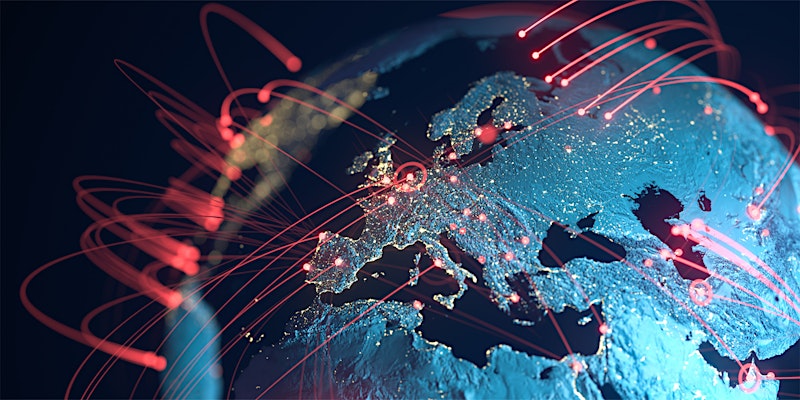 As part of the POLITICS ON THE EDGE series, The Philomathean Society and The Andrea Mitchell Center present cyber policy expert HERBERT LIN. There has long been public awareness that the computer-generated realm of "cyberspace" might interact in unexpected and threatening ways with the "real" world of warfare and international politics, but public policy has not kept up with all of the ways that cyber has indeed become a major driver of real-world events. Offensive cyber capabilities continue to grow, both wielded by the U.S. in cases such as Stuxnet and wielded against it in recent attacks on American infrastructure. At the same time, social media disinformation constitutes a new and particularly volatile form of warfare, able to provoke public outrage and state actions with as little as 280 characters. Lin offers recommendations for navigating this new era of global security.
HERBERT LIN is Hank J. Holland Fellow in Cyber Policy and Security at the Hoover Institution and senior research scholar for cyber policy and security at the Center for International Security and Cooperation, both at Stanford University.
Co-sponsored by Perry World House, The Browne Center for International Relations, and thePenn Department of History and Sociology of Science.


View the video of the event here.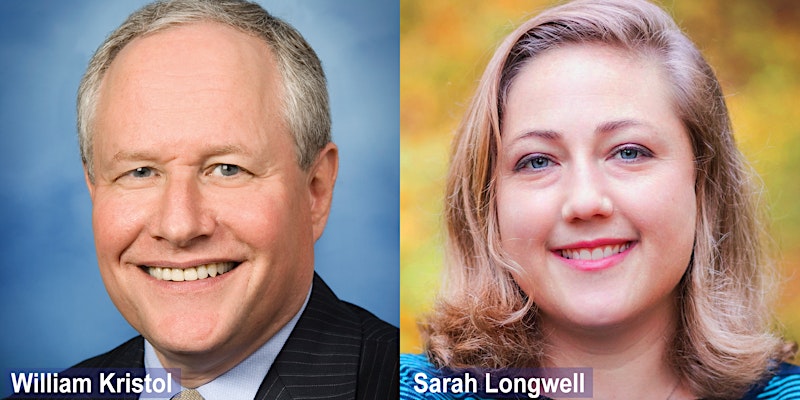 As part of the POLITICS ON THE EDGE series, The Philomathean Society, The Andrea Mitchell Center for the Study of Democracy, and the SNF Paideia Program present a moderated discussion with WILLIAM KRISTOL and SARAH LONGWELL, two founders of Defending Democracy Together. During the Trump presidency, traditional conservatives often found themselves on the edge of Republican politics, disparaged in part for longstanding commitments to free trade and expansive legal immigration, but mainly for insufficient loyalty to the President. Now that Trump has exited the White House, Kristol and Longwell chart the path toward a true "post-Trump" era — when conservative politics would once again embrace the norms of American democracy — and consider the challenges standing in the way.


View the video of event here.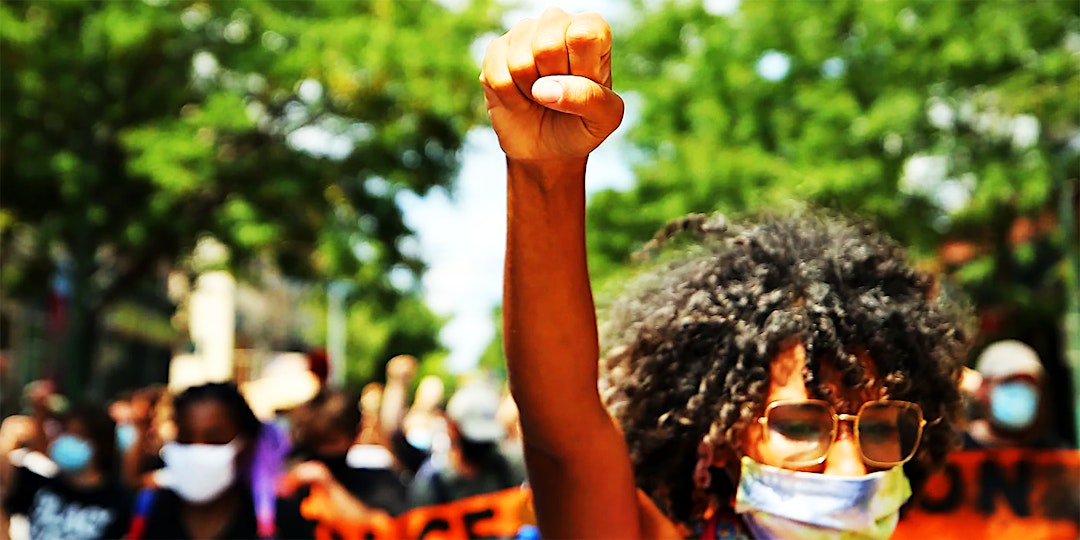 The Andrea Mitchell Center for the Study of Democracy and the Philomathean Society present a POLITICS ON THE EDGE event featuring three West Philly leaders — Jamie Gauthier, Rick Krajewski, and Paul Prescod — on the impact of Penn and its policies on their neighborhood.
JAMIE R. GAUTHIER, a born-and-raised West Philadelphian, was elected to represent the Third City Council District in November 2019. With an eye towards tackling gentrification and poverty, her agenda prioritizes creating and preserving affordable housing, improving educational outcomes, connecting residents to family-sustaining jobs, and advancing small businesses. Prior to her City Council candidacy, she was Executive Director of the Fairmount Park Conservancy, which carried out vital improvements in West Fairmount Park, and served with the Local Initiatives Support Corporation, which helped develop affordable housing across Philadelphia.
RICK KRAJEWSKI is a Penn alumnus, West Philadelphia neighbor, criminal justice organizer, educator and artist running for State Representative in the 188th State House District. Since 2016, Rick has been an organizer with Reclaim Philadelphia, fighting to put working class people at the forefront. In the 2017 general election, Rick led a team of 200 volunteers in our neighborhoods to elect Larry Krasner, the most progressive District Attorney in the country on historic platform of ending mass incarceration, ending cash bail, and fighting corruption in the police department and within the DA's office itself.
PAUL PRESCOD is a social studies teacher at Kensington Health Sciences Academy and Political Liaison with the Philadelphia Federation of Teachers. He is also a contributing editor at Jacobin Magazine.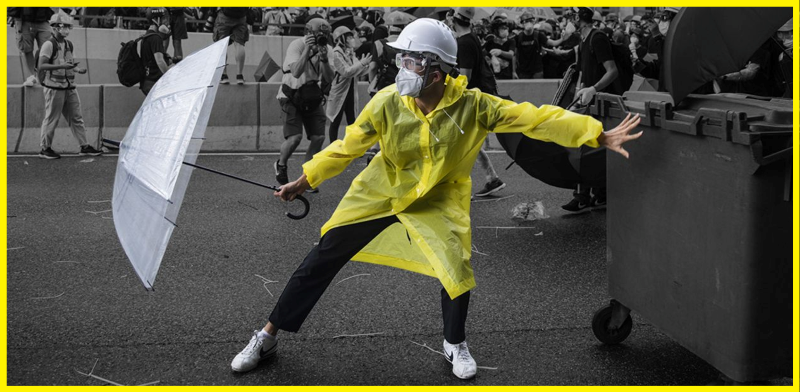 As part of the POLITICS ON THE EDGE series, The Andrea Mitchell Center for the Study of Democracy and The Philomathean Society present HONG KONG ON THE BRINK: A STRUGGLE FOR SURVIVAL, featuring Nathan Law.
NATHAN LAW is a young activist in Hong Kong, currently studying at Yale University for a master degree in East Asian Studies. During the Umbrella Movement in 2014, Nathan was one of the five representatives who took part in the dialogue with government, debating political reform.
Upholding non-violent civic actions, Nathan, Joshua Wong and other student leaders founded Demosistō in 2016, and also co-founded Network of Young Democratic Asians (NOYDA), aiming at promoting exchanges among social activists in Japan, Taiwan, Myanmar, Thailand and other East Asian countries.
In the recent Legislative Council election, Nathan was elected with 50,818 votes in the Hong Kong Island constituency and became youngest Legislative Councilor in history. Yet his seat was overturned in July 2017 following Beijing's constitutional reinterpretation, despite international criticism.
Nathan was later jailed for his participation in the Umbrella Movement. The persecution sparked global concern over Beijing's crackdown on human rights and democratic movement in Hong Kong. In 2018, Nathan and his fellow student activists Joshua Wong and Alex Chow are nominated for the Nobel Peace Prize by US congressmen and British parliament members.

JOURNALISTS HAVE BEEN FORCED TO RE-EVALUATE and re-adjust how they do their jobs in the age of governing by tweet and "alternative facts." But the facts, at the heart of their work, have never been more important. How do you wade through the flood of information to get to the truth? How do you foster and facilitate healthy debate, without giving a platform to dangerous speech? And how do you do that work without losing sight of your humanity?
AMNA NAWAZ spent years as an investigative journalist, going on to cover war zones and humanitarian disasters overseas, before returning full time to the U.S. to cover race, inequality, and politics leading up to and through the 2016 presidential election. She now sub-anchors the PBS NewsHour and reports on the real-world implications of the policies coming from the Trump administration, including immigration, climate change, culture, and more.


CONSPIRACY THEORIES ARE AS OLD AS POLITICS. But conspiracists today have introduced something new—conspiracy without theory. And the new conspiracism has moved from the fringes to the heart of government with the election of Donald Trump. Classic conspiracy theory insists that things are not what they seem and gathers evidence—especially facts ominously withheld by official sources—to tease out secret machinations. The new conspiracism is different. There is no demand for evidence, no dots revealed to form a pattern, no close examination of shadowy plotters. Dispensing with the burden of explanation, the new conspiracism imposes its own reality through repetition (exemplified by the Trump catchphrase "a lot of people are saying") and bare assertion ("rigged!"). The new conspiracism targets democratic foundations—political parties and knowledge-producing institutions. It makes it more difficult to argue, persuade, negotiate, compromise, and even to disagree. Ultimately, it delegitimates democracy.
NANCY ROSENBLUM
is the Harvard University Senator Joseph Clark Professor of Ethics in Politics and Government emerita. Her field of research is historical and contemporary political thought. She is Co-Editor of the
Annual Review of Political Science
and co-author, with Russell Muirhead, of
A Lot of People Are Saying: The New Conspiracism and the Assault on Democracy
.
IN AN AMERICA TORN APART BY the Vietnam War and the demise of '60s idealism, airplane hijackings were astonishingly routine. BRENDAN KOERNER describes how, over a five-year period starting in 1968, the desperate and disillusioned seized commercial jets nearly once a week, using guns, bombs, and jars of acid. Some hijackers wished to escape to foreign lands; others aimed to swap hostages for sacks of cash. Their criminal exploits mesmerized the country, never more so than when shattered Army veteran Roger Holder and mischievous party girl Cathy Kerkow managed to comandeer Western Airlines Flight 701 and flee across an ocean with a half-million dollars in ransom--a heist that remains the longest-distance hijacking in American history.
BRENDAN KOERNER
 is a contributing editor at WIRED and the author of 
The Skies Belong to Us
 and 
Now the Hell Will Start
, the latter of which he is currently adapting for filmmaker Spike Lee. A former columnist for both 
The New York Times
and 
Slate
 who was named one of Columbia Journalism Review's "Ten Young Writers on the Rise," he has also written for 
Harper's
, 
The New York Times Magazine
, 
Mother Jones
, 
ESPN the Magazine
, and many other publications.
REDACTED. BLACKED OUT. COVERED UP. The lead attorney of the fraud case against the Democratic National Committee (DNC), Jared Beck, comes to Penn's campus to tell the community stories of an ongoing struggle to garner public legitimacy and cause in what feels to be a stacked case.
Jared Beck is co-managing partner of Beck & Lee. Beck is an honors graduate of Harvard Law School, where he was an editor of the Harvard Law Review, and a Phi Beta Kappa and summa cum laude graduate of Harvard College. He is widely sought by media outlets as a commentator on legal issues and has appeared in many publications including The Wall Street Journal, The New York Times, The Times (London), Bloomberg, MSN Money, Chicago Tribune, Miami Herald, and South Florida Sun-Sentinel.