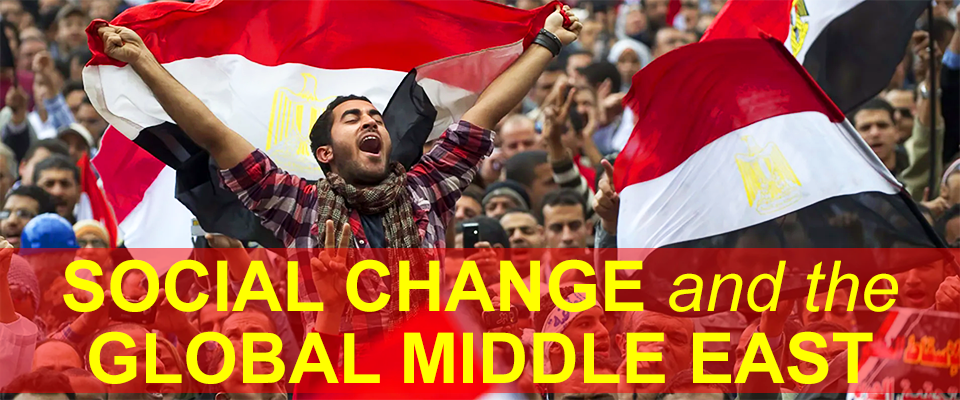 THE MIDDLE EAST IS A REGION whose recent history has been marked by rapid, often unexpected bouts of change. The last decade in particular has seen the region experience a series of seismic events set into motion by the Arab Spring and escalating regional rivalries. These events, including the largest refugee crisis since World War II and the world's worst humanitarian crisis, have blurred the lines between regions and borders. The impacts have been worldwide, as global powers have grappled with the legacies of their involvement in the Middle East. At the same time, these events have pushed social issues to the forefront, encouraging dialogue, expression, and the rethinking of established norms. In its 2021-2022 theme year, Social Change and the Global Middle East, The Andrea Mitchell Center examines the region through multiple lenses and perspectives in order to shed new light on a part of the world that remains as relevant, and as complicated, as ever.


UPCOMING EVENTS
Thu. January 20, 4:30 to 6:00pm
Online Event: Zoom link sent to registrants.
Please register here.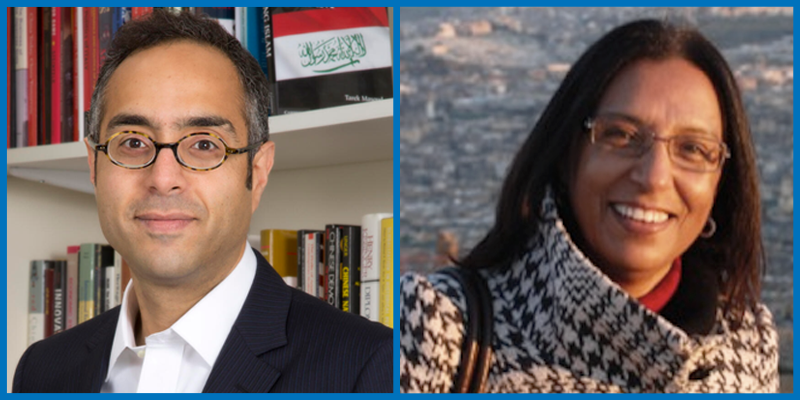 A panel discussion with TAREK MASOUD (Harvard Kennedy School) and ZAKIA SALIME (Rutgers University) moderated by SA'ED ATSHAN (Emory University).
THE RISE OF ISLAMIZATION HAS HAD ENORMOUS IMPACTS on the political and social landscapes of Egypt, Morocco, and the broader Middle East and North Africa (MENA) region. TAREK MASOUD and ZAKIA SALIME will address the complexity of these impacts across a varied region.How are Islamic and Islamist social movements and political parties positioning themselves within their national contexts? How do the various movements relate to each other across the MENA region? What are their prospects for bolstering- or undermining-pluralism in terms of gender equality, political diversity, and religious tolerance?


Thu. February 17, 4:30 to 6:00 pm
Forum (Room 250), Ronald O. Perelman Center for Political Science and Economics
Map / Accessibility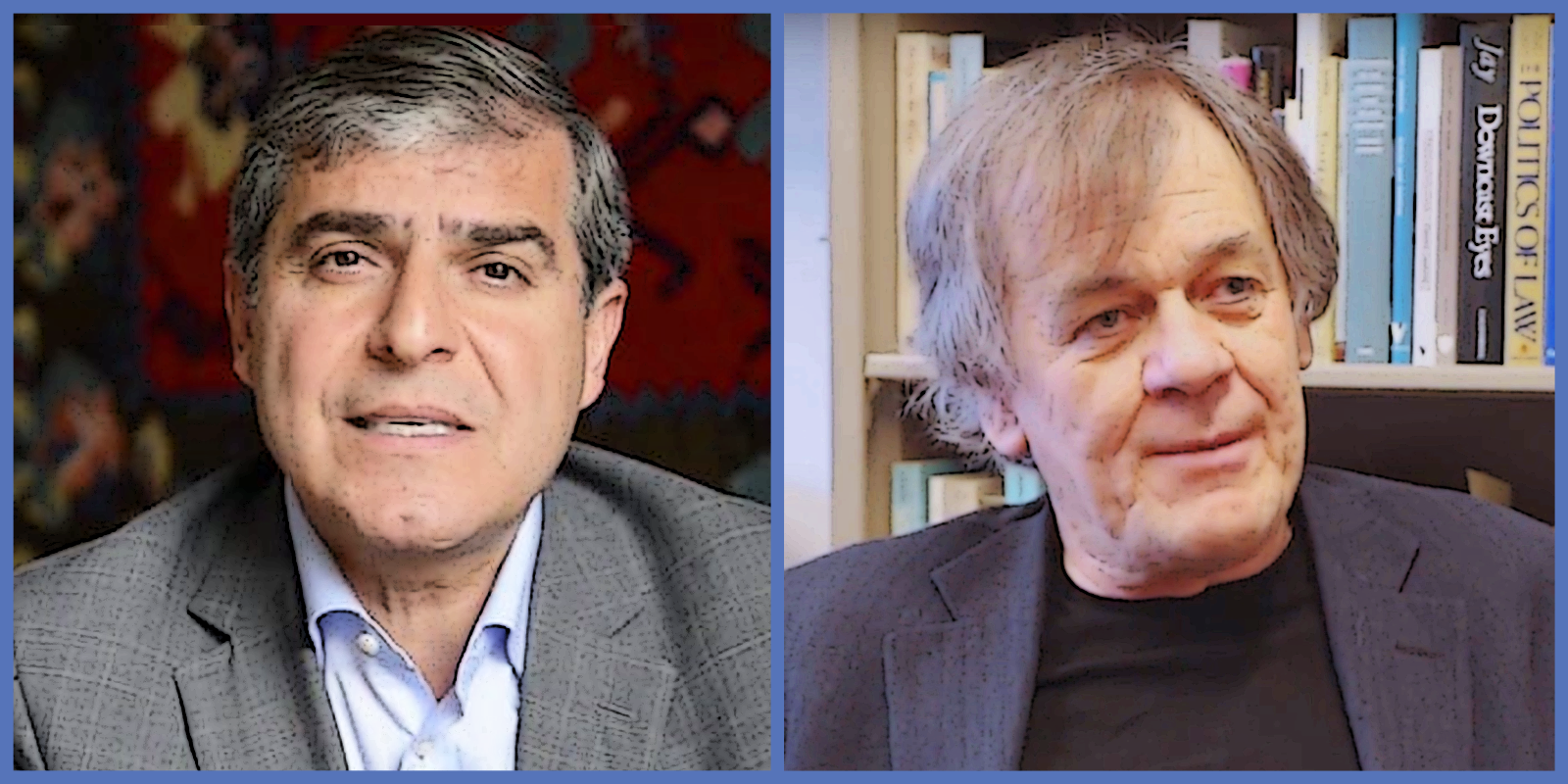 A panel discussion with FAWAZ GERGES (London School of Economics and Political Science) and TIM MITCHELL (Columbia University) moderated by NADA MATTA (Drexel University) and EILEEN RYAN (Temple University).
THE HISTORY OF THE MIDDLE EAST AND NORTH AFRICA has long been shaped by regional and global politics. Sitting at the crossroads of trade and migration, it has been a site of imperial conflict, a cradle of world religions, a major source of the twentieth century's most valuable commodity, and a focus of Great Power foreign policy. In considering the impact of the current constellation of regional and foreign relations on the Middle East's internal development, FAWAZ GERGES and TIM MITCHELL will grapple with a wide range of questions. What are the most salient geostrategic rivalries now at play? How does international pressure influence movement toward (or away from) democracy and women's employment and rights, among other forms of social change? How do capitalism and imperialism continue to shape the region's infrastructure, economic development, and public policies? What is the role of religion in public policy and regional politics in the MENA, and how has it changed over the years?


Thur. March 31, 4:30pm to 6:00pm
Forum (Room 250), Ronald O. Perelman Center for Political Science and Economics
Map / Accessibility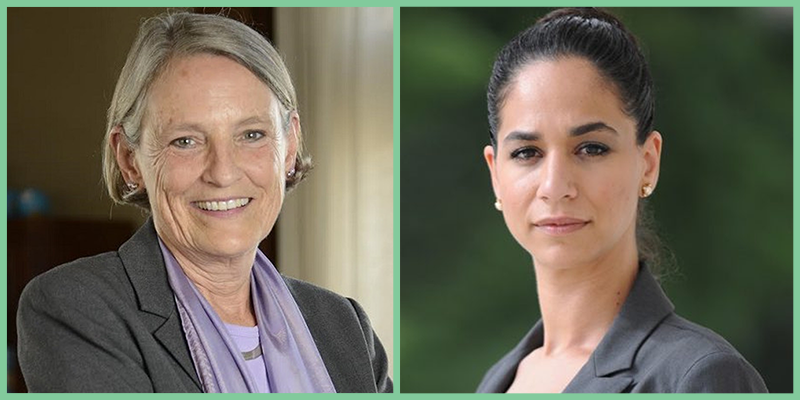 A panel discussion with LISA ANDERSON (Columbia University) and NOURA ERAKAT (Rutgers University) moderated by HOSINE FETNI (University of Pennsylvania).
AS THE MIDDLE EAST BECOMES INCREASINGLY DESTABILIZED – with armed conflict, civil wars, refugee crises and more – it may seem curious to focus on the issue of governance. But these factors are indicative of a larger trend: the collapse of the state system that defined the region for the better part of a half-century. Ineffective governments, unable to keep up with the expectations of citizens against the backdrop of globalization, failed to make the necessary adjustments to their state's social contracts. The political elite leaned into the use of repression and coercion to silence dissent, all while undermining the social and civic institutions necessary for the political participation and buy-in of citizens. Not only did this effort to quell popular uprisings backfire; it created the conditions necessary for extremist groups to thrive. As the region attempts to rebuild, an understanding of good governance and social trust is more important than ever. LISA ANDERSON and NOURA ERAKAT, moderated by HOCINE FETNI, discuss the meaning of governance in the MENA region, as well as electoral politics and political participation, separation of power doctrines, control of corruption, and the position of the global Middle East within the international order.
Thu. April 14, 4:30 to 6:00 pm
Forum (Room 250), Ronald O. Perelman Center for Political Science and Economics
Map / Accessibility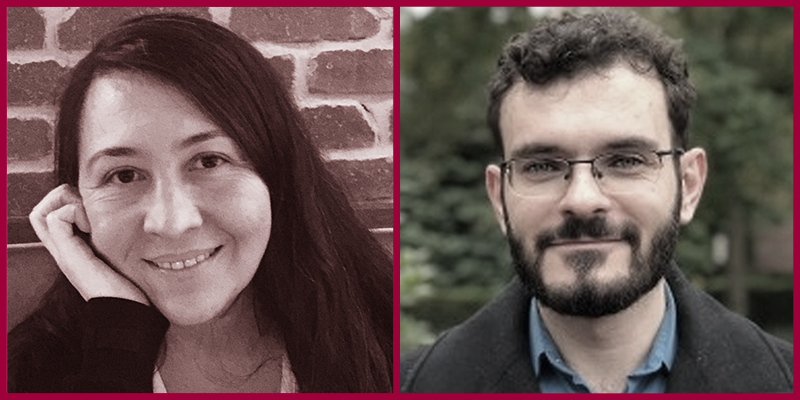 A panel discussion with BANU BARGU (UC Santa Cruz) MURAD IDRIS (University of Virginia) moderated by ROXANNE EUBEN (University of Pennsylvania).


PAST EVENTS
A panel discussion with SINAN ANTOON (NYU Gallatin) and SIMA SHAKHSARI (University of Minnesota) moderated by ZAINAB SALEH (Haverford College).
THROUGHOUT THE 20TH AND 21ST CENTURIES, debates on citizenship and belonging in Iran and Iraq have shaped government practices and popular struggles alike. They have become embedded in national discourses and practices of state formation, imperial interventions and geopolitical calculations, and popular mobilizations to (re)configure belonging and boundaries. The disparities between ideologies of citizenship and their daily operations are tied to the construction of racial, ethnic, class, political, and religious differences within the state and civil society.
SIMA SHAKHSARI
and
SINAN ANTOON
address the ways citizenship have been articulated, rearticulated, and disarticulated in nexuses of power and empire, mobility and diaspora, political activism, class and gender, and media technologies.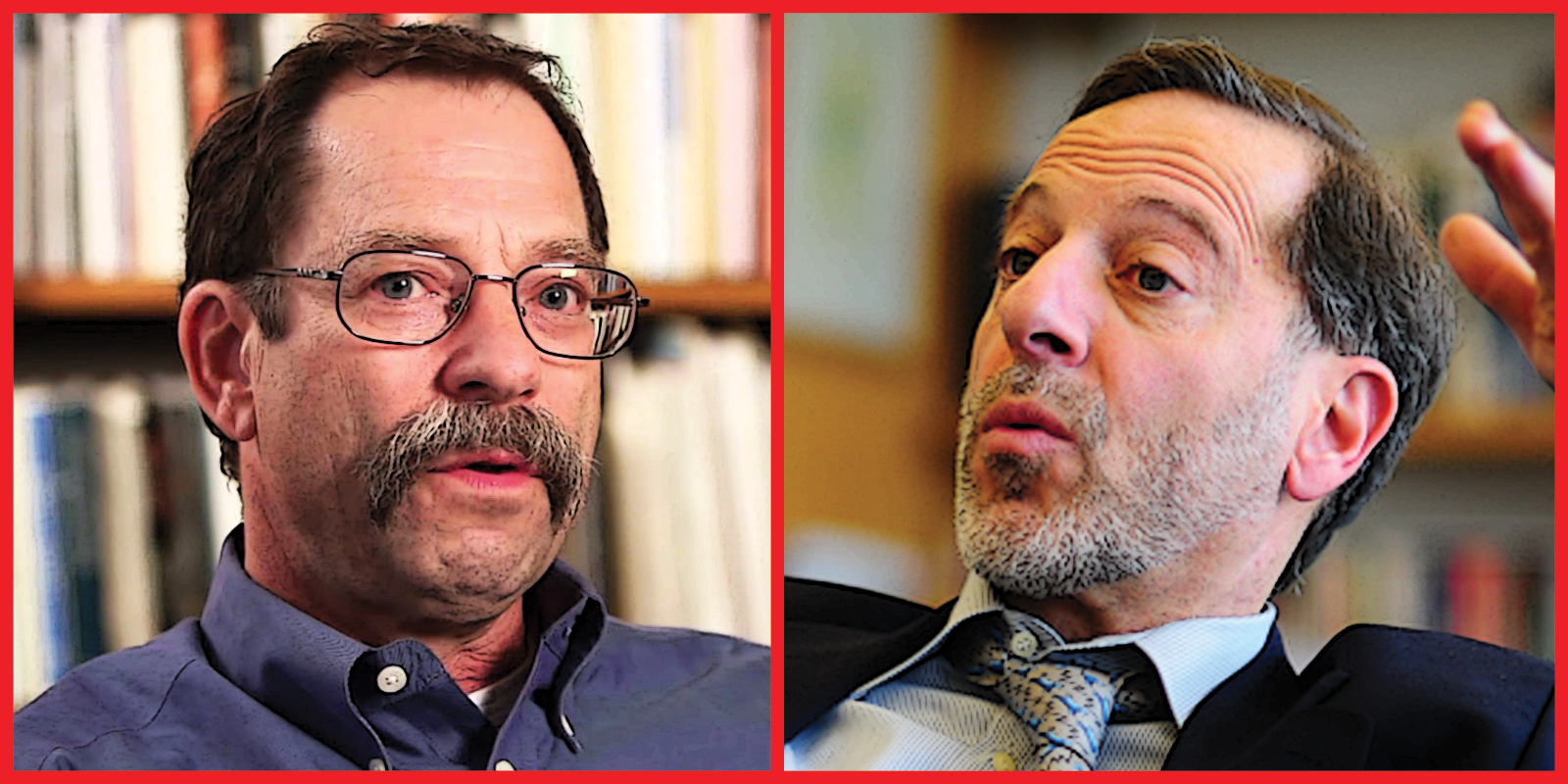 A panel discussion with JOEL BEININ (Stanford) and RASHID KHALIDI (Columbia University) moderated by SEAN YOM (Temple University).
THE MIDDLE EAST HAS A LONGSTANDING REPUTATION as a place of contention, where ethnic groups and global powers alike have struggled over land, trade routes and, more recently, valuable resources such as oil. The Arab Spring of the early 2010s added a new dimension to the region's contentious politics, as internal tensions between rulers and populaces erupted into a series of revolts, which have since inspired similar protests around the world. A decade later, two leading thinkers on the impact of the Arab Spring,
JOEL BEININ
and
RASHID KHALIDI
, assess the prospects for the region  going forward. They will discuss the likelihood of democratic change, the factors that inhibit social transformation, the historical context of the current era of contentious politics, the often overlooked actors at the urban and regional peripheries, how patterns of political activism have changed over time – and the enduring relevance of these movements to popular struggles for dignity, justice, and bread the world over.
View the video of the event here.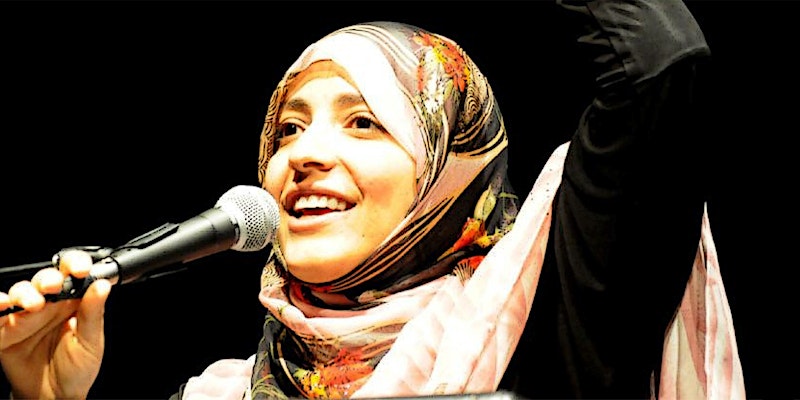 A lecture and discussion with Yemeni journalist and 2011 Nobel Peace Prize Laureate TAWAKKOL KARMAN.
THE MITCHELL CENTER AND MIDDLE EAST CENTER'S YEAR-LONG EXAMINATION of the possibilities and challenges facing the Middle East begins with a conversation with
TAWAKKOL KARMAN
, Yemeni Nobel Laureate, journalist, politician, and human rights activist, and leader the group "Women Journalists Without Chains," which she co-founded in 2005. She became the international public face of the 2011 Yemeni uprising and a co-recipient of the 2011 Nobel Peace Prize, becoming the first Yemeni, the first Arab woman, and the second Muslim woman to win a Nobel Prize. As a leader of the Arab Spring, she offers her perspective on its legacy ten years later, as well as her views on the dire crisis in Yemen, the risks faced by activists and journalists in Middle Eastern countries, and the current prospects for change in the region.
"SOCIAL CHANGE AND THE GLOBAL MIDDLE EAST" PLANNING COMMITTEE
The members of the "Social Change and the Global Middle East" planning committee are John H. Ghazvinian, Chair (Middle East Center), Sa'ed Atshan (Anthropology, Emory University), Ibrahim Bakri (Penn Middle East Center), Roxanne L. Euben (Penn Political Science), Huda Fakhreddine (Penn Near Eastern Languages and Civilizations), Hocine Fetni (Penn Sociology), Jeffrey Green (Andrea Mitchell Center and Penn Political Science), Nada Matta (Sociology, Drexel University), Matthew Roth (Andrea Mitchell Center), Eileen Ryan (History, Temple University), Zainab Saleh (Anthropology, Haverford College), and Sean Yom (Political Science, Temple University).