Thursday, September 30, 2021 -

6:00pm

to

7:30pm
Perry World House, World Forum, 3803 Locust Walk
Please register here.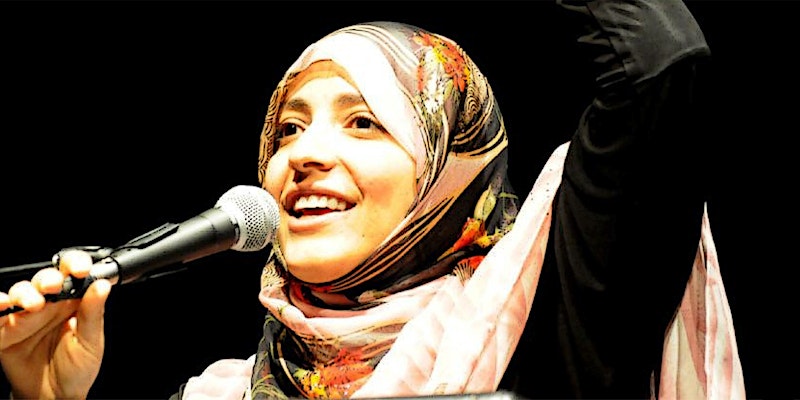 A lecture and discussion with Yemeni journalist and 2011 Nobel Peace Prize Laureate TAWAKKOL KARMAN.
THE MITCHELL CENTER AND MIDDLE EAST CENTER'S YEAR-LONG EXAMINATION of the possibilities and challenges facing the Middle East begins with a conversation with TAWAKKOL KARMAN, Yemeni Nobel Laureate, journalist, politician, and human rights activist, and leader the group "Women Journalists Without Chains," which she co-founded in 2005. She became the international public face of the 2011 Yemeni uprising and a co-recipient of the 2011 Nobel Peace Prize, becoming the first Yemeni, the first Arab woman, and the second Muslim woman to win a Nobel Prize. As a leader of the Arab Spring, she offers her perspective on its legacy ten years later, as well as her views on the dire crisis in Yemen, the risks faced by activists and journalists in Middle Eastern countries, and the current prospects for change in the region.