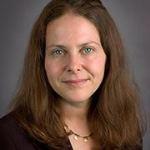 Graduate School of Education
Dr. Ben-Porath received her doctorate in political philosophy from Tel Aviv University in 2000. She was awarded two successive Tel Aviv University President's postdoctoral grants.  In 2001-2004 she was a postdoctoral research associate at the University Center for Human Values at Princeton University.
In Israel, she served on a joint Palestinian-Israeli committee, sponsored by the Peres Peace Center, working toward educational reform. She was a member of the Young Scholars Forum at the Rabin Center for the Study of Israel, participated in the Women Faculty Forum at Tel-Aviv University, and established the Israeli Association for Post-Secondary Education for Students with Learning Disabilities. 
At Penn she served as a special assistant to Penn's president. She is an executive committee member of the Penn Program on Democracy, Citizenship and Constitutionalism.
Dr. Ben-Porath has been teaching at Penn GSE since 2004. In 2012-13 she was affiliated with the Safra Center for Ethics at Tel Aviv University.