Thursday, October 12, 2017 -

7:00pm

to

9:00pm
College Hall, Room 200
Co-sponsored by the Pi Sigma Alpha Political Science Honor Society, The Jack Miller Center, and the Penn Wharton Public Policy Initiative.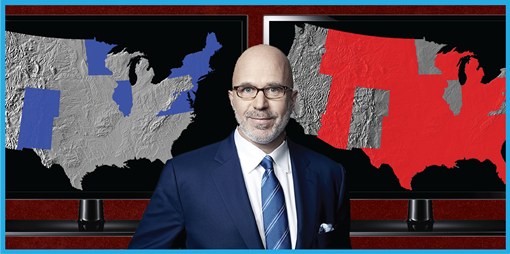 IN THE FIRST OF AN ONGOING SERIES, the Mitchell Center and the Penn Political Union present journalist MIchael Smerconish to get a debate started over the role of the media in the political polarization of the America. 
MICHAEL A. SMERCONISH is the host of The Michael Smerconish Program on SiriusXM Channel 124, the host of CNN's Smerconish on Saturday mornings, newspaper columnist and author. Smerconish has often been recognized for his radio work. Talkers Magazine has consistently named him one of America's most important talk show hosts.  Smerconish also hosts a weekly Saturday TV program on CNN fittingly called Smerconish and in the past has been an MSNBC contributor and frequent guest-host of Hardball for Chris Matthews. He has been a guest on virtually every television program where politics is discussed, including: the NBC Today show, Colbert Report, O'Reilly Factor, Larry King Live, The View, and Real Time With Bill Maher.