Monday, March 20, 2023 -

7:00pm

to

8:30pm
133 South 36th Street, Auditorium (Basement)
Perelman Center for Political Science and Economics
In-person Event: Please register here.
Dinner provided / Free and open to the public.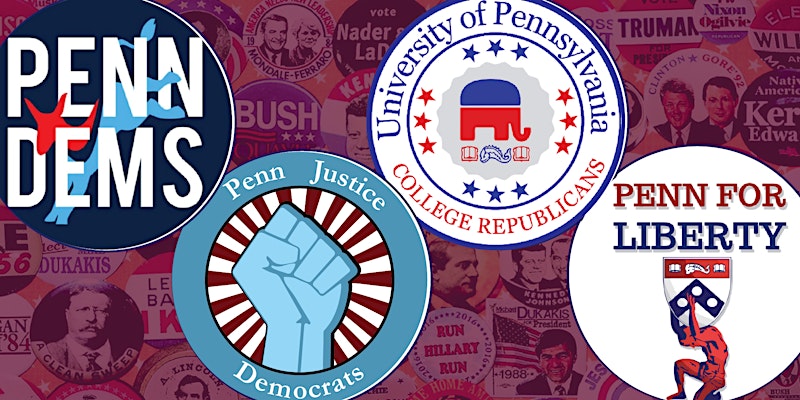 POLITICS NEVER STOPS. The Mitchell Center and the Penn Government and Politics Association (GPA) host this debate among student political parties on a wide array of topics. The participating parties are the PENN DEMOCRATS, the PENN COLLEGE REPUBLICANS, the PENN JUSTICE DEMOCRATS, and PENN FOR LIBERTY. Topics include COVID and the response to it, foreign policy, and the economy.
The GOVERNMENT AND POLITICS ASSOCIATION is Penn's largest political organization. Devoted to non-partisan and balanced dialogue, the organization does not adopt positions on political issues; we leave it to our participants to make up their own minds. The group is divided into three main branches: the Polybian Society, the Penn Political Union, and the Penn Political Review. In addition, the organization conducts events with politicians and professors of all political leanings.