Thursday, March 25, 2021 -

5:00pm

to

6:30pm
Online: Please register here.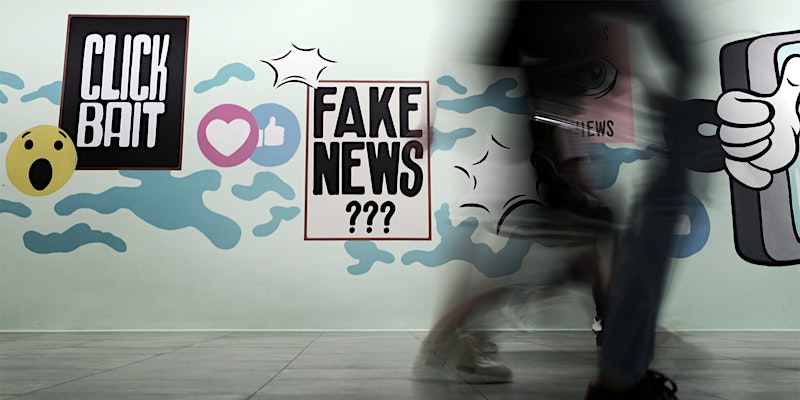 Note: This event is reserved for the University of Pennsylvania community. Please register with your valid Penn email address.
MISINFORMATION IS AS OLD AS CIVILIZATION ITSELF. History is replete with vivid examples of deception, propaganda, and conspiracy. Indeed, these practices have long been seen, for instance in Plato's Republic or Machiavelli's Prince, as necessary and perhaps even legitimate means of control. Political scientist RAHUL SAGAR argues that we are now on the cusp of a new age, however, as the reach and effects of misinformation have been revolutionized by two comparatively recent developments: technology that allows practically anyone to circulate information widely, and liberal values that decry intervention in the "marketplace of ideas".
With substantial sections of the population believing "alternative facts" about everything from "his birth certificate" and "her emails" to the efficacy of masks and harms of pandemics, we are descending into what Barack Obama has called an "epistemological crisis." The liberal response to this has been to criticize particular actors as malicious, whether Russia, Fox News, or Donald Trump. There is, however, no reason to expect such criticism to make them stop.
If liberal societies really wish to confront the incipient epistemological crisis, Sagar contends, they will need to enter into the admittedly messy business of vigorously regulating the marketplace of ideas. Fortunately, there may be lessons to be learnt from others' experiences. Drawing on Singapore's landmark Protection from Online Falsehoods and Manipulation Act (POFMA), Sagar considers when and how to regulate online speech, and on what moral basis, while fully recognizing the practical challenges involved in enforcing such regulations.
RAHUL SAGAR is Global Network Associate Professor of Political Science at NYU Abu Dhabi and Washington Square Fellow at NYU New York. He was previously Associate Professor of Political Science at Yale NUS and Assistant Professor of Politics at Princeton University. Sagar's primary research interests are in political theory, political ethics, and public policy. He has written on a range of topics including executive power, moderation, and political realism. He is also deeply interested in the politics and society of India, especially Indian political thought. His book Secrets and Leaks: The Dilemma of State Secrecy (2013) received the National Academy of Public Administration's 2014 Louis Brownlow Award, the Society for the Policy Sciences' 2015 Myres S. McDougal Prize, and was designated a 2014 CHOICE Outstanding Title. Sagar's work has been published in edited volumes and peer-reviewed journals including the Journal of Political Philosophy, The Journal of Politics, Ethics and International Affairs, and Polity. He is a Global Ethics Fellow at the Carnegie Council and has received grants from a number of organizations including the Smith Richardson Foundation.