Thursday, March 30, 2023 -

6:30pm

to

7:30pm
133 S. 36th Street, Room 250 (The Forum)
In-person, participatory event. Food provided.
Please register here.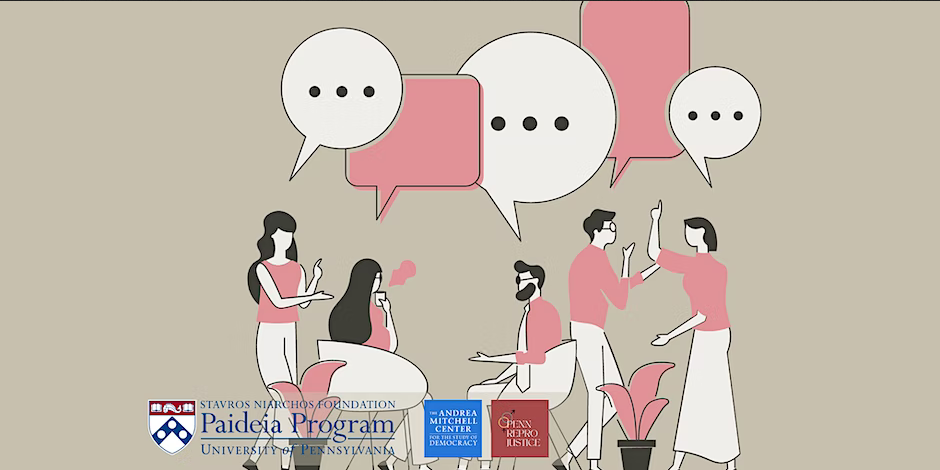 THIS WORKSHOP WILL FOCUS ON best practices for engaging in conversation about abortion with peers and loved ones. All political leanings, lived experiences, and identities are welcome! No one will be required to share their beliefs or experiences  related to abortion at any time. The purpose of the workshop is to encourage self-reflection and practice skills that are applicable for each person's individual needs and goals. This event is sponsored by the Mitchell Center, the SNF Paideia Program, Penn Reproductive Justice, and Penn Social Equity and Community.