Thursday, March 1, 2018 - 4:30pm
Silverstein Forum, Stiteler Hall First Floor (Accessibility)
Free and open to the public / Food Provided
Co-sponsored by the University of Pennsylvania Department of Religious Studies
Discussant: Donovan Schaeffer (Penn Religious Studies)
All attendees are encouraged to read Prof. Adcock's paper, available here.
WATCH THE FULL VIDEO OF THE EVENT HERE.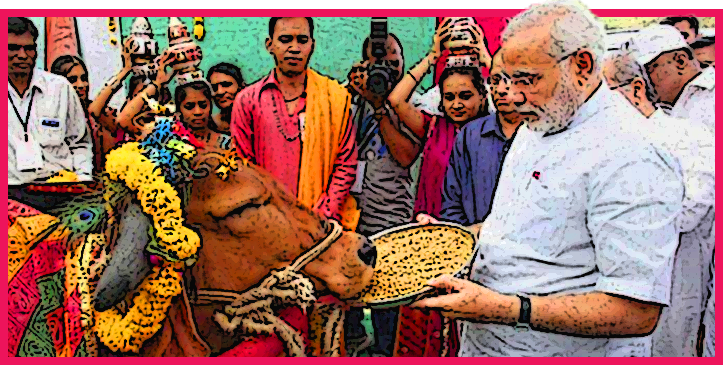 RECENT EVENTS UNDERSCORE THE THREAT OF COW PROTECTION in India: as laws against cow-slaughter are tightened, religious and caste minorities are being brutally assaulted or killed. How should we combat this politics? One strategy challenges cow protection on religious freedom grounds, as an imposition of Hindu religious preferences in violation of the religious rights of non-Hindus. Drawing on contemporary and historical material, Professor Adcock argues that a religious approach is counter-productive. Analytically, it yields an inadequate description of cow protectionist politics, past or present. Politically, it makes an unstable basis from which to resist Hindu majoritarianism.
CASSIE ADCOCK is Associate Professor in the Department of History and in the religious studies program at Washington University in St. Louis. She specializes in religion in the political culture of modern north India. Her first book, The Limits of Tolerance: Indian Secularism and the Politics of Religious Freedom (2013), addresses the politics of religious conversion in India by providing a critical history of tolerance, a secularist ideal central to the Gandhian tradition. Her current book project traces the long history of cow protection in north India from 1881 until 1969. Her work has been supported by a Fulbright Scholar Award, an NEH-AIIS Senior Research Fellowship, and a Kluge Fellowship.
All attendees are encouraged to read Prof. Adcock's paper, available here.