Thursday, April 28, 2022 -

9:30am

to

3:30pm
Forum (Room 250), Ronald O. Perelman Center for Political Science and Economics
READ ABSTRACTS AND FULL PAPERS HERE.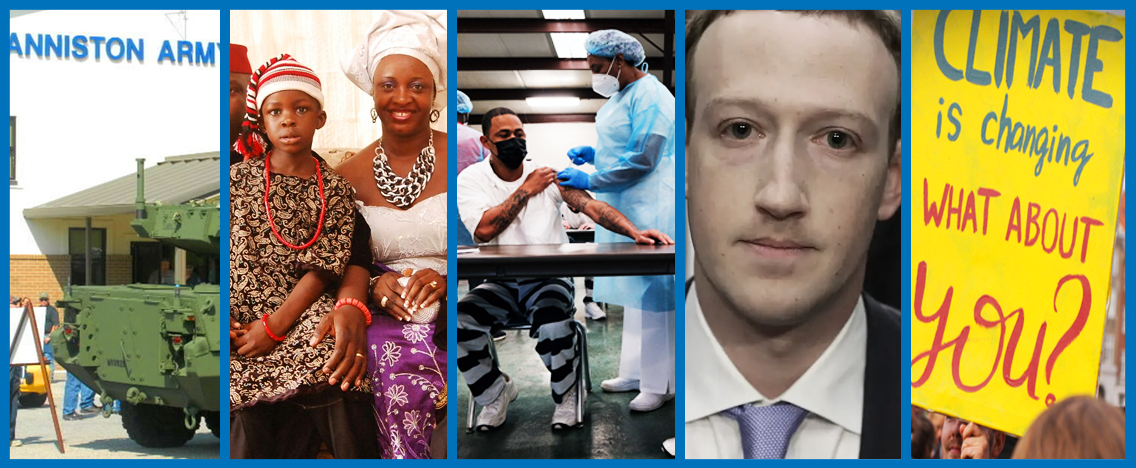 SEE PAST CONFERENCES HERE
AS THE CULMINATION of a year of meetings to refine their research projects, the Mitchell Center undergraduate research fellows present their projects in a one-day conference, with diverse topics that this year include an international comparison of the racial exclusion of construction workers; the influence of Big Tech through a Rawlsian lense; the indigenous conception of democracy among Nigeria's Igbo people; South East Asian refugee youths in Philadelphia; COVID-19 in prisons; the implications of the Jonathan Pollard spy case; the military-industrial history of Anniston, Alabama; the Boer Wars and Edwardian reforms; climate skepticism and its remedies; and judicial ethics in the era of social media.
PANEL 1 – 9:30-10:45 am – Representation and Voice in the Study of Democracy
View the video of the panel here.
Brendan LUI (Political Science)
Kept Down and Locked Out: Comparing the Exclusion of Racial and Ethnic Minority Workers in the Skilled Construction Sectors of Denmark, Italy, and the United States
Kaitlyn RENTALA (Philosophy Politics and Economics)
Analyzing the Influence of Big Tech Through the Rawlsian Basic Structure
Chinaza Ruth OKONKWO (Philosophy)
Igbo Enwe Eze: Towards an Indigenous Igbo Conception of Democracy
Discussant: Matt SHAFER (School of Social Science, Institute for Advanced Study)
PANEL 2 – 11:00 am-12:00 pm – Incarceration and Criminalization
Claire NGUYEN (History)
(Dis)placed: A Story of the War on Southeast Asian Refugee Youth in Philadelphia from 1975-2000
Nikki ZINZUWADIA (Health & Societies)
Criminal Justice, Mass Incarceration, and COVID-19: Understanding Prison Health and Prison Health Activism in the United States
Discussant: Katherine CULVER (Yale Law School/Penn Anthropology)
PANEL 3 – 1:00-2:15 pm – War, Conflict, and History
View the video of the panel here.
Julie SOHNEN (History)
A Friendship Betrayed: The Jonathan Pollard Spy Case and American-Israeli Relations
Denali SAGNER (History)
Building the Battle, Losing the War: The Defense Economy, Industrial Capitalism, and the Cold War's Fallout in Alabama's "Model City"
Eden VANCE (History)
Evaluating The Legacy of the Boer Wars in Edwardian‐Era Reforms
Discussant: Brian ROSENWALD (Partnership for Effective Public Administration and Leadership Ethics, University of Pennsylvania)
PANEL 4 – 2:30-3:30 pm – Communication and Messaging
View the video of the panel here.
Ruijun (Sophia) LIU (Communication)
Persuading Climate Skeptics with Causal Explanations: Evidence from a Large Survey Experiment
Maya ESSIMEL (Politics Philosophy and Economics)
A Reevaluation of Judicial Ethics in Light of Emerging Social Media Phenomena
Discussant: Aaron SHAPIRO (UNC Department of Communication)