Thursday, April 15, 2021 -

5:00pm

to

6:30pm
Online: Please register here.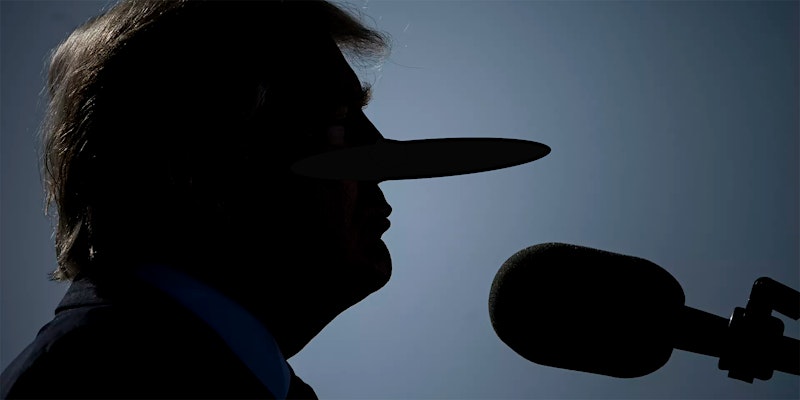 THE UNITED STATES IS EMERGING FROM A PRESIDENCY characterized by prodigious presidential dishonesty, deliberate subversion of our faith in democracy, and sustained attacks on our most essential norms and institutions. Looking forward, it is time to ask: is there any way to stop a president who lies about matters large and small, who has a loose connection to facts or verifiable reality, and whose lies endanger the nation's health, economy and security?
In her new book Presidential Lies, constitutional law professor CATHERINE J. ROSS looks beyond Trump's abuses (which provide many of the examples she analyzes) to the underlying questions raised — but never resolved — by the impeachment proceedings against Presidents Nixon and Clinton. Do presidents have a constitutional right to lie to the public? And if not, on what grounds does the Constitution permit us to hold lying presidents to account?
On the face of it, as Ross demonstrates, the First Amendment poses an almost insurmountable barrier to government efforts to regulate or punish most factual falsehoods addressed to the public. The Speech Clause protects verifiable factual falsehoods in misrepresenting one's own accomplishments, in defaming others, and even in political campaigns. Indeed, the centrality of free expression to democratic governance requires this result, as the Supreme Court first announced in 2012. Outside a narrow range of crimes the Constitution protects liars.
Ross argues, however, that presidents should be held to a higher standard of truthfulness than could ever be imposed on the average person, or even on candidates for public office. She offers a means for imposing that standard based in existing First Amendment doctrine. While not a panacea, because its execution would require political will and a diminution of hyper-partisanship, her proposal offers a much-needed start in conveying the determination of the body politic to restore those norms without which democracy itself is imperiled.
CATHERINE J. ROSS is the Fred C. Stevenson Research Professor at the George Washington University Law School. She specializes in constitutional law (with particular emphasis on the First Amendment), family law, and legal and policy issues concerning children. Her book, Lessons in Censorship: How Schools and Courts Subvert Students' First Amendment Rights (2015) was named the Best Book on the First Amendment by Concurring Opinions' First Amendment News, and won the Critics' Choice Book Award from the American Education Studies Association. Professor Ross has been a co-author of Contemporary Family Law since the First Edition (the Fourth Edition was published in 2015). In 2015-2016, Professor Ross was a Visiting Scholar at the Harvard School of Education. She was a Member of the School of Social Science at the Institute for Advanced Study at Princeton from 2008-2009. An elected Fellow of the American Bar Foundation, Professor Ross is former chair of the ABA's Steering Committee on the Unmet Legal Needs of Children and former chair of the Section on Law and Communitarianism of the Association of American Law Schools.